When the Nissan GT-R-powered Infiniti Q50 Eau Rouge dropped earlier this year, many of us assumed it was their long-awaited BMW M3 fighter. It's probably going to be a lot more expensive than that, and a lot more exclusive.
While the 560 horsepower Eau Rouge hasn't officially been confirmed for production, it likely will be, and Infiniti boss Johan De Nysschen told Motor Trend that the car will be a low volume model carrying a higher price tag than some rivals. This make sense — the GT-R it gets its engine from isn't cheap, either.
"That's a fair assessment. I will say to you though, if we do commercialize the car, it's going to be done in far lower volume. And in that sense be far more exclusive. And definitely a lower-volume, hand-built car, so the unit costs are going to be significantly higher. So the car will be priced well above the M3 – just out of necessity."

"I would have to say in order to set expectations, we're probably looking at a $100,000 car," said de Nysschen, "We are probably also looking at 250-500 units a year. So that's low volume. And we probably have, in terms of my current expectation, only a two-year life cycle. So you have to amortize the development across that volume, and with a hand-built car, you have very high unit costs. Candidly, I assume, the current state of the business plan indicates that we will probably subsidize each car in order to keep it within reach."
So why would customers opt for the pricier hopped-up Infiniti over rivals from brands with a lot more prestige and heritage? My guess is performance. If the Q50 Eau Rouge turns out to be a beast capable of mopping the floor with M3s and C63s, it might lure some buyers over. We'll have to see if it's that good.
The bit of good news from this report is that De Nysschen thinks we could see "at least different car lines" with this powertrain, including possibly a high-end coupe. You know, the Infiniti GT-R that the brand has needed for years.
G/O Media may get a commission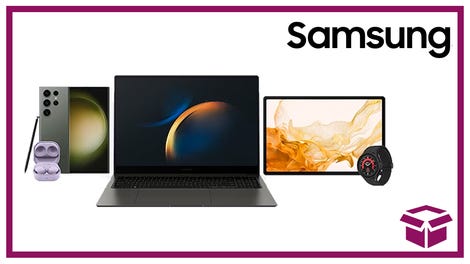 24 hour deals
Discover Samsung - Daily Deal
Sounds like fast things might be coming from this brand. They certainly need it, and no one knows that better than De Nysschen.
Click over to Motor Trend for the full interview.