Gran Turismo Sport, the latest in Sony's epic racing sim series, is supposed to take multiplayer gaming to a new level with FIA-sanctioned online racing available to everyone. So how do you keep things civil and competitive?

Anyone who's ever played a video game online knows that no matter how well organized and professional the game's interface is, you're still going to encounter jerks breaking the rules and hammering obscenities into the group chat.
In a Gran Turismo Sport presentation on Thursday, game designer Kazunori "Kaz" Yamauchi made the point of telling us (through his translator) that the playing experience would be something anybody could get into whether this was their first racing game or they already have a steering wheel hooked up to their TV.
"We wanted to make it fun for first time gamers, or even drivers," said Kaz. He really emphasized how much he wanted Gran Turismo Sport to be a conduit for discovering cars. "I remember walking into a BMW dealership at age 12," he went on, "my heart was racing." Kaz hopes to create a similarly emotional experience for GT players with 140 vehicles that have been beautifully rendered for your driving pleasure.
G/O Media may get a commission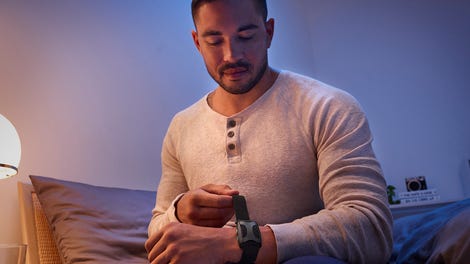 But the other side of Gran Turismo Sport's appeal is supposed to be next-level online competition. The FIA has sanctioned international digital championships and in some countries, completing challenges in the game will actually help progress you toward acquiring a real competition license.
With the whole world's range of drivers playing, the multiplayer experience needs to be curated. Simply put, that will be done with a significant scoring emphasis on "racing etiquette."
Before competing in Gran Tursismo Sport's sanctioned championships races, players have to finish offline challenges that will teach you moves like how to carry speed through a corner and how much throttle to use where. There will also be prerequisite training mini-games that teach the better side of racing; how to pass without bumping, and how to drive without ruining everyone else's day.
Players will have to prove they have these skills before competition in the major online championships, which will be vast and diverse featuring everything from single-make manufacturer cups, regional cups, age-class cups, and more.
But Gran Turismo Sport goes a step further to enforce good behavior in online gaming – players are continuously scored on their performance and etiquette, as two different metrics, which factor into the game's matchmaking system while you're online looking for multiplayer matches.
Track times and race places will get you your performance score, while bumping, cutting corners, leaving the track, and ignoring flags and other such behavior will factor into your etiquette score.
Kaz and his team of developers hope that will keep the "hardcore" players happy, the maniac bumper car players quarantined, and everyone in between racing with like-minded individuals.

It appears that only the most elite clean and quick drivers will be able to step up to the real-deal FIA racing.
It's still some five months until the game's release (November 15th, 2016) and over that period of time Kaz has promised even further tweaks toward perfection. After that, we'll finally get to see if all that scrutiny on in-game behavior pays off.