We spent the night reading the the not-so-Big Three's business plans presented yesterday to Congress and after we graded them below, we've one huge question. Given the Carpocalypse, what's with the overwhelmingly optimistic sales projections for the next three years?
The biggest factor into how well a cash loan will work with the automakers will be the number of total auto sales in the United States. If an automaker makes the right projections they should be able to figure out how much money they'll need to get them through this downturn. So how did they each do in their projections? Let's take a look and grade them. Here are the sale projections from the three automakers:
Ford
U.S. Total Vehicle Sales Projections (Slightly Improved Rate / Current Rate / Worse Rate)
2009: 12.5 / 11.0 / 10.5 million units
2010: 14.5 / 12.5 / 11.0 million units
2011: 15.5 / 14.0 / 12.0 million units
Analysis: Yesterday on CNBC, we said we were unimpressed with Ford's submitted business plan because we were concerned the results were overly optimistic after a quick skim and seeing only the "slightly improved" projection, thinking that there was no way the U.S. market would hit those numbers. Our first and snap response was "they'll need to dip into the line of credit they're asking for." Then we had a chance to read through the rest of the automaker's massive filing. We saw they'd not only created a "slightly improved" projection, but also a "current rate" and "carpocalypse now rate" projection. In those sub-sections, Ford frankly admits the automaker will not only need $9 billion in loans, they'll need up to $13 billion. While we still think the 2010 numbers are overly optimistic, we salute them for being honest and after seeing Chrysler's gameplans, we're of the opinion they really may be the U.S. automaker in the best position.
Grade: B+
GM
U.S. Total Vehicle Sales Projections (Slightly Improved Rate / Current Rates / Worse Rate)
2009: 12.0 / 12.0 / 10.5 million units
2010: 14.0 / 13.5 / 11.5 million units
2011: 15.5 / 14.5 / 12.0 million units
2012: 16.2 / 15.0 / 12.8 million units
Analysis: GM goes the extra step of providing a magic fun world of 2012 with a peaches and cream annual sales projection of over 16 million. Apparently in 2012, we're going to party like it's 2006. But whatever, the big number discrepancy between GM and the other two (well, Ford really), is their projection for 2010. 13.5 million units is a lot of vehicles to be selling without a serious boost in hiring in this country, something not expected until mid-2010 at the latest. Also, we're not sure GM's taking into consideration the increased longevity of their own products. With increased quality comes increased time owners will keep their vehicles. We think Ford's numbers for 2010 are much more reasonable and frankly, we're concerned about the numbers of people at the RenCen who may be wearing rose-colored glasses.
Grade: C-
G/O Media may get a commission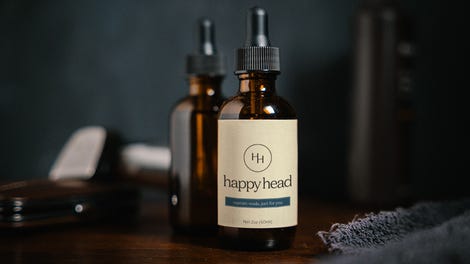 Chrysler
U.S. Total Vehicle Sales Projections
2009: "lower than normal"
2010: Inc.
2011: Inc.
Analysis: If this were a real homework assignment, we'd award Chrysler with an incomplete and send them straight to detention. Hopefully there, they'd come up with something that resembles real work rather than something they scrawled in their notebook in the back of the bus on the way to school. UPDATE: A better analogy from the comments below — "It's like...an open book test...writing an essay where each automaker's allowed to bring whatever books they wanted with them into the test. Chrysler brought crayons and a coloring book."
Grade: Inc.

Photo Credit: Christopher Furlong / Getty Images News