Good morning! Welcome to The Morning Shift, your roundup of the auto news you crave, all in one place every weekday morning. Here are the important stories you need to know.

1st Gear: They're Gonna Have To Come Up With That Money Somehow
I don't know how this didn't occur to me earlier. Governments get a ton of money from taxes on gas and fuel in general. Electric vehicles don't use gas. As more EVs hit the road, there's less gas getting used for governments to tax.
How much tax revenue will be lost? Well, a new report by the International Energy Agency puts that figure at $92 billion worldwide, as The Financial Times reports:
Under the International Energy Agency's most ambitious scenario, in which 30 per cent of new car and truck sales are electric by 2030, governments are set to forgo $92bn in revenues from duties on road fuels.

The figure, in the IEA's annual report on electric vehicles, implies electricity displacing almost 4.8m barrels a day of petrol and diesel, even though this is only 5 per cent of current global oil demand, meaning the fossil fuel will still retain its role as the global transportation fuel for years to come.

Under a more conservative outlook that takes into account current government policies, lost revenue from fuel taxes is expected to reach $47bn in 2030, even as electricity displaces just 2.6m b/d of petrol and diesel.

G/O Media may get a commission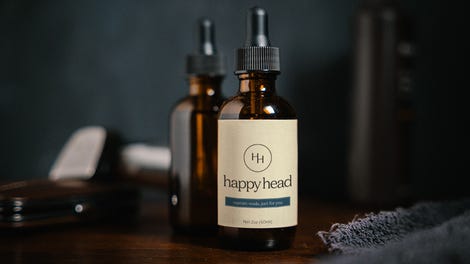 This is slightly worrying because our government can't keep our infrastructure in shape even with current taxes. We're gonna have to figure some shit out on ways to get that money back.
2nd Gear: Smart Is Trying To Get Its Shit Together And Go EV
Smart is a simple idea: small car, cute. That's it. But it's a hard sell, as it has always been a bit too cramped to carry anything around, and not quite fuel-efficient or cheap enough to justify buying over a even marginally larger car. As such, Smart has kind of been in niche no-man's-land for a while now, and in the U.S. and Canada, it's transitioning to an electric-only lineup.
You can be forgiven if you forgot that—the transition has felt pretty low key. So it comes as little surprise that the boss of the company is stepping down, per Bloomberg:
Prompted by a strategic shift to electric vehicles, Annette Winkler will step down at the end of September after running Smart for eight years, the Stuttgart, Germany-based manufacturer of Mercedes-Benz vehicles said Tuesday. Her replacement will be named later.

[...]

"Smart has never become a hit," said Juergen Pieper, a Frankfurt-based analyst with Metzler, who estimates the current annual losses at about 200 million euros. "Becoming one of the first really electric brands makes some sense."

That line about "one of the first really electric brands" shows how much Daimler and Smart have dropped the ball here. Smart has been toying with EVs for years now but didn't jump all the way in and make a name for itself when it had the chance.
In any case, Daimler says that Smart will be all-EV by 2020, which is better late than never, assuming we're not all nuked by then, in which case it will be never.
3rd Gear: Investors To Fiat Chrysler: Please, God, Just Even Plan A Few EVs
Meanwhile, at FCA, we have not heard any great declarations of big EV plans. That's uh, not exactly putting investors at ease, as Reuters reports:
Fiat Chrysler (FCA) (FCHA.MI) boss Sergio Marchionne is expected to outline new plans for electric and hybrid cars in a strategy presentation on Friday, aiming to ensure the world's seventh-largest carmaker remains in the race in the absence of a merger.

[...]

"FCA is way behind rivals in terms of hybrid and electric vehicles and they need to hit the accelerator to convince investors they can close that gap," said Andrea Pastorelli, a fund manager at 8a+ Investimenti.

Marchionne famously told people not to buy the company's only good electric car, the Fiat 500e, because the company was losing money on each one of those compliance cars sold, as Reuters points out. Marchionne's new plan will lay things out through 2022, apparently, not that his last plan went all that well.
4th Gear: India Delays EV Goals
India had an interesting plan to spur on electric vehicle growth, with the state-owned Energy Efficiency Services Ltd. planning to make 10,000 EVs for government officials before the end of this year. That plan, uh, well, it's not exactly on schedule, as Bloomberg reports:
State-owned Energy Efficiency Services Ltd., which is responsible for procuring electric cars to replace the petrol and diesel vehicles used by government officials, will roll out the first 10,000 vehicles by March 2019, Saurabh Kumar, the agency's managing director said. EESL issued its first tender for 10,000 cars in September. It planned to roll out 500 cars by November and the rest by June.

"The need for building more charging points for 10,000 electric cars and states being slow in taking deliveries are the reasons for the delay," Kumar said in a phone interview. There are about 150 cars in the capital New Delhi and about 100 in southern Andhra Pradesh state and other provinces as of now, Kumar said. Of the about 200 charging stations built for these cars, over 100 are in Delhi.
Ah yes, infrastructure. Remember the start of this article? The part about EVs cutting into infrastructure funds? Yeah, this may be a hard road to go down.
5th Gear: While EV Development In China Booms
Right at the same time that India is pushing back its own state-supported EV production, China seems to be doing ok by supporting EV policy and development.
Volkswagen just started a new EV joint venture with JAC, as Automotive News China reports, with a new electric subcompact car called the Sol E20X starting production last week.
And Volkswagen announced that it will be building three new factories with another joint venture with FAW to support demand for booming SUV and EV sales, as Automotive News China also reports today.
And Chinese truck maker Great Wall announced that it will be making its first EV under a new brand this year, again per a report from Automotive News China today.
And also the Chinese EV startup NIO just filed for an IPO, potentially enough to raise $2 billion for the company trying to put a large electric crossover into production, once more reported by Automotive News China. It wasn't that long that it pulled together a billion already.
So it seems that the Chinese plan of mandating and supporting EV production and development is working out. Sure would be nice if we had that going on here. Oh well.
Reverse: And A Young Elon Would Be Born While It Was On Its Way
Neutral: It Seems Like There's A Lot Of Momentum For EVs, But Is A Boom Actually Coming?
I certainly wouldn't bet against rising production and sales of EVs in the coming decades, but do you think we're going to get a big boom and a totally changed car marketplace, or will we still be struggling to find chargers in 2030, wondering why all of this momentum and headlines never quite takes off?