Updates on McLaren F1 designer Gordon Murray's T.25 city car have been slow lately, but we've just learned the T.25 will come in four varieties and boast an almost unbelievably tiny footprint.
Aside from a wrapped up sneak peak of the T.25 back in October, there hasn't been much to report on the little car until now. It looks as though they plan to make a car tiny, fun, safe, useful and affordable for sale sometime in 2012.
The slideshow on the T.25 website, which we've included below, describes a car simplified in design, incredibly small, even tinier in footprint than an original Mini or Fiat 500.

G/O Media may get a commission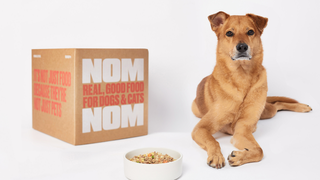 The car is apparently designed with not just the car in mind. The plan is to rethink the way cars are developed and distributed. The reduction in size and part-count means the factories involved can be smaller and the cars are so small they can be packed into shipping containers at roughly twelve times the density as normal cars. The T.25 will be lighter, smaller, able to fit three to a parallel parking space, and yet still retain a four star Euro NCAP crash rating. There's even an indication there will be an all-electric version. Some very, very grand claims, but if a guy's involved in the development of the McLaren F1 we're prepared to have a little faith. Information from the company below.
T.25 – THE FACTS
• A new class of vehicle
• A new British Icon for the 21st Century.

Size and structure:

• The T.25 will not be just a small 'big car' but will have a radically innovative architecture and the flexible layout will support a variety of uses.

• Its compact size will allow '2' T.25's to travel in one UK motorway lane. Trebling the capacity and reducing congestion.

• '3' T.25's can easily fit into '1' standard UK parallel parking space, trebling much needed urban parking, reducing pressures for inner cities as well as the disruption to traffic flow.

• Delays caused by congestion are prominent in urban areas and easing or eliminating existing congestion on the road network would be worth some £7-8 billion of gross domestic products per annum.

• The compact size of the T.25, being half the size of the average car,will still achieve the highest safety standards (at least 4* Euro NCAP).

• T.25 will have a better power-to-weight ratio than the average 2 litre luxury saloon. Reversing the trend towards larger, heavier and more powerful cars.

• Accident repair costs are kept low by way of replaceable body panels.

Life cycle impacts:

• The T.25 will be best in class with CO2 emmissions and fuel consumption less than half of the UK average.

• The vehicle programme is a complete re-think on high volume materials and the manufacturing process, and will lead to a significant reduction in CO2 emissions over the lifecycle of the car from 'cradle to grave'.

• Component parts will be minimised through multi-functional component design and careful consideration of tooling requirements

• Minimal parts and the compact size will support low cost manufacture and will significantly reduce life-cycle impacts.

• Materials selected will be made from recycled materials where possible and will have the lowest life cycle impact that meets design requirements.

• The compact size will reduce correspondingly any energy used in raw material extraction and manufacture.

• The compact size will also reduce the size of site needed for final assembly and manufacture. Reduced components will decrease energy used during tooling and fixture manufacture.

• The T.25 chassis is designed to "flat pack" for transportation. During transportation, the compact size will enable 12 times as many T.25 'body-in-white's' to be shipped in a standard shipping container as compared to a average car 'body-in-white'. Again more vehicles can be transported with any other means of transit, further reducing energy usage.

• In view of the fact that the vehicle will be light, the tyres should experience minimal wear, thereby extending their overall life which will in turn reduce the problems associated with the disposal of used tyres.

• At end-of-life, many components will be re-usable including the body and chassis.

Potential markets usage:

• The T.25's unique selling points will make it attractive to a range of markets.

• Having low to zero emissions should qualify the owner for reduced operating costs e.g. exemption from congestions charges, low VED etc, making it attractive to the urban market.

• The size benefits and turning circle will greatly facilitate access, parking and reduce road blockages making it attractive for inner city use.

• The base version of the T.25 will have a purchase price which will be at the lower end of the UK market.

• Cities are currently responsible for 75% of global emissions and are increasingly looking to introduce low emission and congestion related measures e.g. London, Paris and New York.

• The T.25 standard architecture will offer MPV flexibility by incorporating six different layouts in one package.