Google's self-driving car unit, Waymo, is partnering with Jaguar Land Rover to build an autonomous version of the automaker's new all-electric I-Pace, with the goal of deploying the vehicles on Waymo's soon-to-debut commercial ride-hailing service sometime in 2020.
Waymo made the announcement Tuesday in Manhattan, amid a particularly sensitive moment for the fledgling autonomous car industry, less than two weeks after the first known death of a pedestrian struck by an autonomous vehicle on public roads. A self-driving car owned by ride-hailing company Uber fatally struck a pedestrian in Arizona, fueling the debate over whether autonomous vehicles are ready for commercial deployment.
Waymo's CEO, John Krafcik, said on Saturday that his company has "a lot of confidence" that its self-driving car technology would've safely handled the situation that confronted Uber's vehicle. And Waymo said Tuesday that its new partnership with Jaguar Land Rover will help further its effort to develop a safe driverless car service.
The I-Pace is a far sleeker offering than the Chrysler Pacifica, which until now has been Waymo's primary choice for equipping its autonomous driving technology for tests. It also represents the company's first foray into the electric vehicle space.
G/O Media may get a commission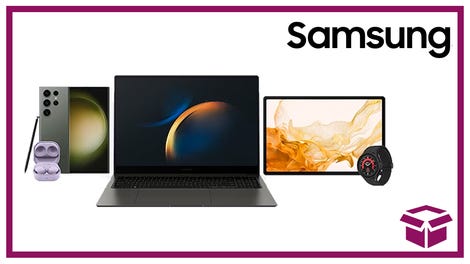 24 hour deals
Discover Samsung - Daily Deal
Waymo said testing will begin with the I-Pace will begin later this year, with the goal of producing 20,000 vehicles in the first two years of production. The cars would join Waymo's fleet of driverless vehicles by 2020, in what the company has portrayed as a ride-hailing service that'll expand across the U.S. over time. (Waymo launched a pilot program in the Phoenix area, where some of its driverless cars—that is actual autonomous cars without a driver—are now deployed. The company said it expects to launch a commercial service later this year.
"While we've been focused at Waymo on building the world's most experienced driver, the team at Jaguar Land Rover has developed an all-new battery-electric platform that looks to set a new standard in safety, design and capability," Krafcik said in a statement. "We're sure Waymo riders will enjoy the safe, premium and delightful experience that the self-driving I-PACE will provide."
It's a mushy statement, to be sure, but the I-Pace has the bones to produce a pleasant ride-hailing experience. The electric car has the capability to be fun to drive, which is interesting to consider when a driver's removed from the equation—the ability to hit 60 mph in 4.5 seconds, for one thing, and a 50-50 weight distribution with twin-electric motors providing all-wheel drive. I'd be interested to hear if Waymo intends to design the I-Pace's autonomous system to punch the throttle on the highway if there's room to breathe.
Waymo and Jaguar Land Rover also left the door open to explore other possible collaborations. Jaguar could use a robust charging network so the I-Pace can be competitive with Tesla's Model S and X. I wonder if something like that's in the works. We'll see.
In the meantime, if you're visiting the New York International Auto Show this week, the autonomous I-Pace is going to be on display. Have a look, if you're bumming around the show floor.