In the brief history of autonomous cars, Google's self-driving-koala-pod is probably the most recognizable of its kin. Introduced back in 2014, Google named it the Firefly, and on Monday, the tech giant announced the fleet is being retired. Google's self-driving car project, now called Waymo, will focus entirely on integrating autonomous tech into vehicles like the Chrysler Pacifica minivan.
Announcing the move in a blog post, Waymo said the prototype vehicle was the product of "countless hours of dreaming up what a fully-self driving vehicle could look like." And for practical, economical purposes, the design of the koala-pod is sensible—even if it only traveled 25 mph. A wheel-free vehicle is still a goal on the minds of many involved in the autonomous car race, and Google's pod was one of the most notable steps in that direction.
But as Google realized over time, building a car is really hard. So, like its tech compatriots, it's focusing on perfecting the autonomous tech itself, and not a full vehicle.
By focusing on mass-produced vehicles like the Pacifica minivan, we'll be able to bring fully self-driving technology to more people, more quickly. The Pacifica minivans are equipped with our latest generation of custom-built radar, LiDAR and vision systems and an all-new AI compute platform, so they can see even further and sharper. They can also reach full speed (where the Firefly is limited to 25mph), and the interior is equipped with creature comforts that passengers expect in their vehicles today — which makes our initial fleet of 600 self-driving minivans a perfect fit for our early rider program.
G/O Media may get a commission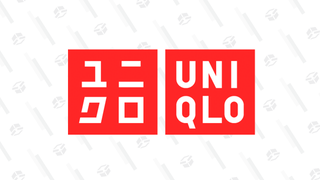 Year-round basics
Uniqlo Summer Sale
If you're interested in checking out the Firefly at some point in the future, Google says they're heading to Austin, Texas, in October to commemorate the two-year anniversary of the first autonomous ride in one of the koala pods. And Google says they'll be on display at the Computer History Museum in Mountain View, California, as well as London's Design Museum.