Good Morning! Welcome to The Morning Shift, your roundup of the auto news you crave, all in one place every weekday morning. Here are the important stories you need to know.

1st Gear: Google's Car Division Is Bigger Than You Think
Google's autonomous vehicle division numbers at least 170 people, according to a study of LinkedIn profiles by Reuters. And while a study of LinkedIn profiles isn't exactly scientific methodology, it's better than a lot of what we've got right now as Google releases few details about the project:
More than 40 of the employees listed on LinkedIn have previous automotive industry experience, with skills ranging from exterior design to manufacturing. They hail from a wide range of companies, including Tesla Motors Inc., Ford Motor Co. and General Motors Co.

But that's still tiny compared to a company like Tesla, which employs over 10,000.
For context, your own Jalopnik employs somewhere between 2000 to 300,000,000 people, but most of those are imaginary and/or Kinja spambots.
G/O Media may get a commission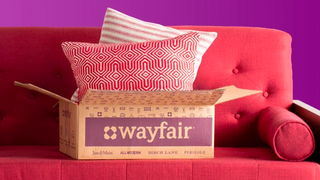 Big deals
Wayfair Surplus Sale
2nd Gear: You're Never Going To Believe The Car Developed In Only Two And A Half Years Was Delayed

The Alfa Romeo Giulia, a car developed by the Italians in only two and a half years in an industry where development usually takes the Germans only around five, was delayed. Shocking, I know. But while you're recovering your monocles from that one, get ready for the strange reasoning Fiat Chrysler CEO Sergio Marchionne gave to Automotive News as to why:
Alfa Romeo delayed launching its new Giulia midsize sedan to make sure it would be a true rival to competitors such as the BMW 3 series, said Sergio Marchionne, CEO of the brand's parent, Fiat Chrysler Automobiles.

"The project was technically immature," Marchionne said at the auto show here. "We will start only when we are on par with the Germans, otherwise it is not worth the effort," he said.

Sure, Sergio, that's definitely the reason, of course, we believe you. Never mind the reports that the car failed to pass internal front, side and rear crash tests, also known as "the crash tests."
Anyways, this car looks hotter than the surface of the sun, so I'm sure it'll still be good.
3rd Gear: We're Finally Going To Hear How Bad Dieselgate Hurt Volkswagen
For a long time it's generally been assumed that Dieselgate's damaged Volkswagen quite badly, but we've been missing a full financial picture. The release of full-year earnings has been delayed, but we now have a release date, from Bloomberg:
Europe's largest automaker will host journalists and investors at its annual press conference on April 28 in Wolfsburg, Germany, while shareholders will gather in Hanover on June 22, the company said Friday in a statement. Last year's earnings were initially scheduled for publication on March 10 and the shareholders meeting on April 21.

VW's set aside more than seven billion dollars to deal with the fallout, but has already said that amount probably won't be enough.
4th Gear: But Here's An Idea Of How Bad It Is
Like I said, we don't yet know how bad it will be for VW. But we do have the smallest inkling of an idea, as Audi has released earnings. And they are not great, according to Reuters:
Audi said its operating profit fell 6.1 percent to 4.84 billion euros ($5.3 billion) on emissions-related costs of 228 million euros, combined with provisions for recalls of cars fitted with Takata Corp. airbags.

The operating margin at Volkswagen's luxury division fell to 8.3 percent from 9.6 percent, the company said in a statement. This compares with 10 percent at rival Mercedes-Benz which last year eclipsed Audi in global sales for the first time since 2010.
Audi probably hasn't been hit as part as Volkswagen as a whole, since it sells far fewer diesel vehicles, but at the moment it's probably just foreshadowing.
5th Gear: Audi's Going To Be Investing Big In Electric
In that same statement talking about how much money Audi has lost in the past year, it wasn't all dirt and ashes. There's actually a lot of upside for the company, and VW as a whole. The company seems to be moving strongly away from its diesel offerings – a global mainstay for years – and heading straight for an electrified future:
At the same time, Audi is developing the key areas of electrification and digitization. Investment of more than €3 billion is planned in 2016.

3.2 billion euros, or 3.28 billion dollars in real American money, ain't nothing to sneeze at. It's time for the Tesla Model S to have some real electric competition.
Reverse: Formula One Legend Jim Clark Is Born
Clark collected his 25th Grand Prix victory in South Africa in 1968, passing the iconic Argentine driver Juan-Manuel Fangio's (1911–1995) record of 24 Grand Prix wins. However, later that year, on April 7, 1968, Clark's life was cut short at a Formula 2 race at Hockenheim in West Germany, when his car experienced a tire failure and crashed. The 32-year-old Scotsman died with a record of 25 wins in 72 starts and 33 pole positions.

Neutral: How many people did you think Google employed in its car division?
Five? 5,000? I always thought it was smaller than that.
Photo credit: Getty Images
---
Contact the author at ballaban@jalopnik.com.
Public PGP key
PGP fingerprint: 0D03 F37B 4C96 021E 4292 7B12 E080 0D0B 5968 F14E