Too often I hear people bemoan their dealership experiences, telling harrowing tales of predatory salespeople, car key theft and hidden fees that ring up their payments to barely acceptable levels. In an attempt to ease these frustrations, Hyundai is rolling out a new car-buying program in the hopes to make the experience less shitty.
It's called Shopper Assurance and there appear to be four arms of it:
Transparent pricing: Participating dealers post the fair market pricing (MSRP minus incentives and any dealer offered discounts) on the dealer websites, so the customer knows exactly what the market pricing is for the vehicle. This can reduce the time it takes to negotiate a price and can eliminate the frustration of widely advertised incentives not being available on dealer websites.

Flexible test drive: Customers are given the option to conduct a test drive for any new vehicle on their own terms through Hyundai Drive, a platform that allows the test drive to be scheduled by contacting the dealer on their website, by phone or by using a custom-built app (in available markets). The selected test-drive vehicle can be at a location of the customer's choosing, such as their home, their office or a coffee shop.

Streamlined purchase: Reduces the time customers spend at the dealer by allowing car buyers to complete most of the paperwork online prior to visiting the dealership for a vehicle in the dealer's inventory. This includes applying for financing, obtaining credit approvals, calculating payment estimates and valuing trade-ins.

Three-day money back guarantee: Any customer who is not satisfied with their purchase is given a three-day buy back period to return the car for a full refund, contingent upon a dealer inspection and the vehicle having fewer than 300 miles since the purchase/lease date. This turns potential second thoughts into peace of mind.

The key words here being "participating dealers." So, some, but not all. In the release, Hyundai notes that the program is available for any new model in the Hyundai lineup. It will first launch in dealerships in Miami, Orlando, Dallas and Houston but will be nationwide by early next year.
This move definitely falls in line with Hyundai's upscale climb. Recently, the launch of the standalone Genesis luxury brand is a massive indication that Hyundai wants a seat at the crowded Cadillac/Volvo/Audi/BMW table. The problem was that traditional Hyundai dealerships were part of that archaic and tough-to-deal-with model that everyone despised so much.
G/O Media may get a commission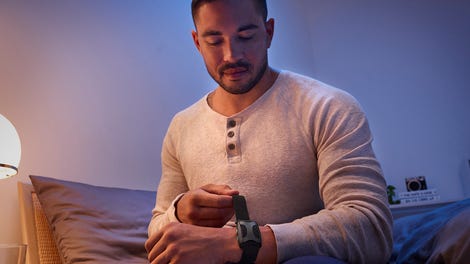 You can put as much effort into marketing campaigns and fancy hashtags as you want, but usually someone's first tangible experience with a brand is with the dealership. And if that dealership experience is bad, it acts as a major deterrent to actually buying the damn car, which is the ultimate goal.
It's the same problem that Cadillac is currently dealing with.
Will Hyundai's plan work as intended? Guess we'll find out.