The Sniper targeting pod-equipped B-1B Lancer has been an incredibly effective weapon system when it comes to dropping ordnance on ISIS fighters and their interests in Iraq and Syria. Now, after a record-setting deployment, the "Bones" have left the Middle East, at least for now.
The video below is an outstanding look inside the forward deployed B-1 community's world and their contribution to the fight against ISIS.
The most recent B-1 rotation to Al Udeid Air Base in Qatar saw crews from Ellsworth Air Force Base in South Dakota flying missions against ISIS from July of 2015 to early January 2016.
Captain Abraham "Abe" Smith, of 379 Expeditionary Aircraft Maintenance Squadron that supports the B-1s when deployed to the region, made the significance of the departure clear in a Defense Department news item:
This rotation has supported a total of 490 sorties and enabled 4,850 bombs to be dropped in six months. When the B-1 leaves this will be the first time since 2001 we won't have B-1s in the area of responsibility. Our mission has been to provide safe and reliable combat aircraft to the bomb squadron. We've supported more bombs dropped in one month than any other B-1 unit.
G/O Media may get a commission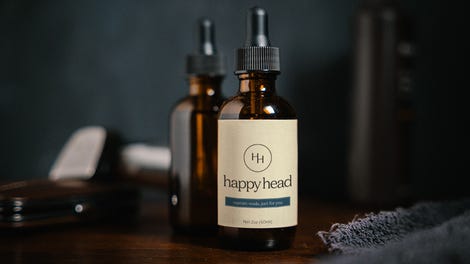 During their most recent deployment, B-1 crews dropped double the bombs in a single month (2,224 weapons dropped) than any past unit had done.
Smith describes what it took to keep the notoriously maintenance heavy B-1s in the fight:
Hundreds of thousands of manpower hours have been put into the past six months to keep these aircraft running and it's been a very challenging and an exhausting deployment; however, we've found ways to make it enjoyable.
The B-1's return to the United States will allow them to receive much needed upgrades and heavy maintenance. The B-1 fleet is currently undergoing a substantial avionics improvement program, which includes a glass cockpit that will fuse navigational and tactical systems together, as well as an enhanced diagnostic system and Link 16 data-link connectivity that will vastly enhance crew's situational awareness and ease communication woes.
This upgrade has been a long-awaited for the B-1 community that has been getting by largely on avionics developed in the 1970s as well as retrofitted "plug and play" non-integrated systems, such as those that control the Sniper targeting pod.
Now that the Bone has finally found a niche in the USAF's inventory, other upgrades may be on the way in the future, including a active electronically scanned array radar. The idea is that the B-1 could not just work as an attack aircraft but also as a giant sensor node over the battlefields of the future.
As for what will take the B-1's place in the middle east, that remains unclear. The B-52H also has targeting pod and precision strike capabilities like the B-1, as well as a new smart bomb rack to load its internal bays with precision munitions.
Captain Smith underlines that the B-1 "gap" in the middle east will be felt:
It will be well missed. There is nothing that can do the mission that the B-1 does and it's an amazing aircraft that flies at supersonic speed to go drop bombs and come back home. To be able to have that sort of mission, it is unique and this has been an awesome experience to be out here and be a part of it.
It is also unclear if there will be any U.S. heavy bomber presence in the CENTCOM area of responsibility in the coming months.
---
Contact the author at Tyler@jalopnik.com.
Source: DoD, Images: USAF