Ahead of a big meeting with Wall Street investors this week to lay out its "vision for an autonomous future," General Motors showed off its self-driving cars in San Francisco, offering the first public test rides for non-employees.
Carmakers are trying to move lightning fast to bring autonomous cars to life, but to make it work, they need to be able to tackle busy, hectic streets like you'd find in San Francisco. GM's self-driving car unit, Cruise Automation, has—to its credit—publicized some candid videos of its cars in the wild, which show them getting tripped up and pausing for double parked cars and the like. It's notable the company's so willing to show off its growing pains.
And the public test rides given on Tuesday show just how much work remains for GM and other automakers hoping to deliver on autonomous cars, in a way they boast is possible.
Here's an example from Reuters:

During a roughly 15-minute ride in a busy area of San Francisco over a 2.2 mile (3.5km) trip, the Cruise-enhanced electric Bolt carrying a Reuters journalist encountered 117 people, 4 bikes and 129 cars, according to the car's sensors.
The car, never moving more than 20 miles per hour, navigated urban traffic, a tram line, construction zones, pedestrians crossing streets and many double-parked vehicles. Urban environments are as much as 46 times more complex than suburban areas, Cruise CEO Kyle Vogt said.

The Bolt reacted more conservatively than a human driver, for example slowing to a near stop after sensing a bike approaching in the opposite lane.
G/O Media may get a commission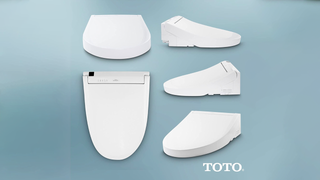 44% off
Toto Washlet Electronic Bidet Toilet Seat
If this were an actual passenger being picked up by Cruise's ride-hailing program—the company launched an app for employees in August—they'd probably be annoyed by such a long pause for a bicyclist. Still, this isn't bad.
But that wasn't all from the ride.
A taco truck was too much, though. The Bolt's human backup driver disengaged the system and took the wheel after the car waited for more than a minute behind the truck where construction workers ordered lunch.
A GM spokesperson clarified with the situation clarified that the system worked as intended here.
Wired's correspondent had a similarly "herky-jerky" ride. The New York Times had no notable issues during its ride, but again, we're talking about a two-mile trek. All told, it sets the stage for GM's announcement Thursday. Will GM's autonomous vision of the future address the confounding display of a taco truck?