Under intense grilling once again in Washington today, General Motors executives made it clear that lawsuits filed over the ignition switch defect are going to be "Old GM's" legal problem, not theirs.
The Ford Taurus Is Reborn — But Only For the Middle East
GM CEO Mary Barra, top lawyer Michael Millikin, Delphi CEO Rodney O'Neal and others testified today before the Senate Consumer Protection Subcommittee about the defect and the crashes linked to it.
During the hearing Millikin simply said "We will not" when asked by Sen. Richard Blumenthal whether GM would waive the immunity to individual legal claims provided under its 2009 bankruptcy protections. When GM emerged from bankruptcy as a new legal entity after the bailout, the government ruled the automaker was not liable for anything prior to that.
G/O Media may get a commission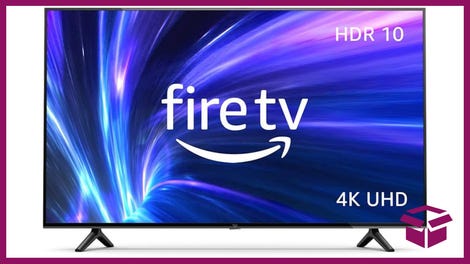 42% Off
Amazon Fire TV 50" 4K Smart TV
So, yeah. Even though "New GM" has many of the same employees it did before its bankruptcy, many of whom are still making cars, lawsuits related to crashes before 2009 aren't their problem.
On the plus side, GM has said it will not invoke its bankruptcy protections for its victim compensation fund, and taking that compensation will not waive someone's ability to sue.
Senators like committee chair Claire McCaskill criticized the company's "culture of lawyering up and whack-a-mole to minimize liability," and wondered why Millikin — the company's top lawyer, pictured above at left — was also not fired as a result. Millikin said he only learned about the ignition switch problems in February.
From Reuters:
But senators said Millikin should be held responsible for lower-level lawyers who for years worked on private lawsuits involving deadly crashes in which a vehicle's ignition switch could slip out of position, causing the car to stall, disabling air bags, power steering and power brakes.

"I do not understand how the General Counsel for a litigation department that had this massive failure of responsibility, how he would be allowed to continue in that important leadership role in this company," said Senator Claire McCaskill, chairwoman of the Senate Commerce subcommittee.
McCaskill also compared GM to the beleaguered Veterans Administration, and said that former secretary Eric Shinseki was removed from his post even when he wasn't told of long delays at their hospitals. Why then, McCaskill asked, is Millikin still around?
Millikin was not among those 15 people fired as a result of the ignition switch debacle, and Barra has said everyone who needed to be fired or disciplined already has been. Today she defended him as a man of "tremendous integrity" whose subordinates failed him.
But hey, GM's corporate culture is changing. We know that because Barra says it is.