This is the Morning Shift, our one-stop daily roundup of all the auto news that's actually important — all in one place at 9:00 AM. Or, you could spend all day waiting for other sites to parcel it out to you one story at a time. Isn't your time more important?
---
1st Gear: Guess Which Auto Stock Did Best This Summer?
The Associated Press got out its legal pad, and figured out that the best performing auto stock this summer was — wait for it — General Motors. Yes, even with all the fuss over Joel Ewanick, problems in Europe and teeth gnashing over the Treasury Department stake, GM shares rose 15 percent. Ford stock was up just 3 percent, and Japanese shares traded lower on U.S. markets. Honda was down 11 percent, Nissan down 9 percent, and Toyota was down 2.5 percent. Now, the stock markets are predictors of what's going to happen, not what's actually going on. So, investors think GM is going to be in for better times, while they don't see Ford as an equal bet. Even with the increase, GM shares still lag the price they sold for when GM went public three years ago. They closed at $22.75 on Friday, and need to go up another $11.25 to get back to the IPO price.
---
G/O Media may get a commission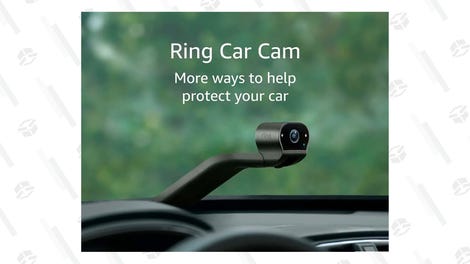 2nd Gear: General Motors Small Cars At Risk Of Leaks
The AP also says GM is recalling 40,000 small cars and SUVs sold in warm weather states because a plastic part could break, fuel could leak and cause a fiery death (well, a fire, anyway). GM is recalling Chevrolet Cobalt and Pontiac G5 sedans from the 2007 through 2009 model years and Chevrolet Equinox and Pontiac Torrent SUVs and Saturn Ion sedans from the 2007 model year. The recall affects vehicles sold or currently registered in Arizona, California, Florida, Nevada or Texas. Owners in Arkansas and Oklahoma also are included in the recall of the 2009 Cobalt and G5. Only Equinox is still on the market.
According to the AP, the vehicles have plastic parts connected to the fuel pump which could crack. If the crack gets big enough, fuel could leak out of the vehicle and cause a fire. GM says there have been no reports of fires or injuries related to the defect. It began investigating the issue last year after a dealer reported fuel leaking from some vehicles. GM says warranty data indicates that the problem is far more common in warm-weather states. It will repair the vehicles for free in those states. Owners will be notified of the recall by mail. But it's also going to send owners in other states a letter offering a repair within a limited period of time if the parts are cracked.
---
3rd Gear: Toyota Swats At IT With Smart Insect
Automotive News also brings word of a new Toyota micro concept car, the Smart Insect. It will show the goofy looking "flea-sized four-wheeler" at the CEATEC electronics trade show starting tomorrow outside Tokyo. The one-seat, gull-winged ride is supposed to embody all that is next-generation about on-board information technology. Smart Insect has motion sensors, voice and behavior recognition software and cloud-based communication systems. The smart part we get: Toyota says insect stands "information network social electric city transporter."
---
4th Gear: GM And Ford Hand-In-Hand On Transmissions
Automotive News (sub. required) also says GM and Ford are working on 9-speed and 10-speed transmissions together. We know Chrysler has some 9-speed work underway. AN says GM is taking the lead on the 9-speed, which will be used in front-wheel drive vehicles, and Ford is working on the 10-speed, for use in rear-wheel drive models like trucks, SUVs and performance models. The transmissions are in the design stage and won't be ready before 2015, a source tells AN. Of course, there was word of lots of new technology coming out of Paris last week.
---
5th Gear: A BMW For Ski Bums
Remember when K2 was doing special editions for Volkswagen? They've moved slightly upmarket with the BMW X1 Power Ride edition, which mixes K2 graphics with Matte Glacier Silver paint, roof-rack, roof-based storage, and a pair of K2 LTD Power Ride skis. Sadly, this edition doesn't quite live up to the pictured BMW Concept K2 Powder Ride which has a built-in Harmon Kardon hi-fi sound system that blasts music to the world around you. Perhaps Dean Cameron can use the money earned from Ski School residuals to buy one.
---
Reverse: Happy Birthday To The Model T
On this day in 1908, Ford's first Model T rolled off the assembly line at its Piquette Road plant in Detroit. Between 1908 and 1927, Ford built 15 million Model Ts, the longest production run of any car until the Volkswagen Beetle broke the record in 1972. The original Model T cost $825 — $18,000 in 2012 dollars — but it ushered in a new era of automobiles for ordinary people. Until then, cars were generally out of reach of everyone but the wealthy and the turn of the century's version of early intenders. [History]
Neutral
In keeping with our new discussion system, here's a place for you to own the floor. We're asking each day what you think about an issue that comes up in TMS.
Today, do you own any auto stocks? Would you think about investing in them? Or are car companies too risky? Remember there's no right answer or wrong answer. It's Neutral.
Show us your tips!
Got tips for our editors? Want to anonymously dish some dirt on a competitor? Know something about a secret car? Email us at tips@jalopnik.com.
Lost in our new layout?
Click here for the Opposite Lock or Tips forums. Want a more "blog-like" look? Click the button up top next to "Top Stories."
Get more Jalopnik!
Want even more Jalopnik? Want to know which of your friends read us? "Like" us on Facebook, follow us on Twitter, and subscribe to our newsletter.