Car sharing has been around for a while but most of the big players require you to pay a membership fee, which can be hard to swallow if you're unsure about trying the service. Not so with General Motors' new ridesharing service Maven. Maven will loan you a GM vehicle for as low as $6 an hour, no commitment necessary.

Maven's loaner pricing will include insurance and fuel, and the company vowed to keep it "simple and transparent" in a press release on the service. Hopefully this also means no Uber-style surprise surge fees, either, but it's impossible to glean many details like that from GM's announcement.
GM has big plans involving its acquisition of ridesharing company Sidecar, its prior experience with connectivity service OnStar and its partnership with ridesharing company Lyft. It wants to bring its connected cars even to those who don't own a car.

GM Vice President, Urban Mobility Programs Julia Steyn explained in today's announcement:

Maven provides on-demand access, choice and ease of use. The right vehicle and right mobility service for the right trip at the right time. With more than 25 million customers around the world projected to use some form of shared mobility by 2020, Maven is a key element of our strategy to changing ownership models in the automotive industry.
G/O Media may get a commission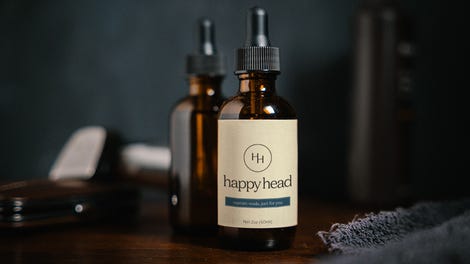 Large cities, universities and other places where owning a car can be a hassle have been tough markets for traditional automakers to crack, so this is GM's way of adapting to those different needs. GM President Dan Ammann told The Verge:

Car-share [and] ride-share, in general, is much more an opportunity for General Motors than it is a threat. It's already a sizeable marketplace, and it's growing quite rapidly.
Maven launches this week with 21 GM vehicles parked near the University of Michigan in Ann Arbor, with plans to expand to multiple major cities in the coming months. GM already announced that they want to expand their existing car sharing program for urban residents in New York City and expand to serve city-dwellers in Chicago soon.

Using Maven centers upon the use of a smartphone app which can find and reserve vehicles by location or car type. Users can unlock, start, heat and cool the cars from their phone's interface as well. A host of digital services are available inside the Maven cars as well, including now-normal standbys like Apple CarPlay and Android Auto as well as some of GM's more premium features like OnStar, SiriusXM radio and 4GLTE wireless.
Additionally, early Ann Arbor users can deliver feedback to the Maven team through messaging service WhatsApp.
Maven doesn't just want to be a clone of Daimler's Car2Go service for commitment-phobes, however. Today's announcement also mentions continuing their expansion into peer-to-peer car sharing through a partnership with CarUnity in Germany. Supplementing Maven's pool of new GM cars with privately-owned cars means more options in more locations for users of the service. Furthermore, as Ammann explained to The Verge, it's an opportunity to use cars that would otherwise be sitting unused "95 to 96 percent of the time."
GM also announced that tests are ongoing at GM campuses in the United States, Germany and China as to what they can offer as future commercial offerings as well.
Ammann told TechCrunch that he doesn't expect Maven to compete with their newly-minted deal with Lyft, however:

When we talk about ridesharing we are talking about the business Lyft is in where you are being driven. Car sharing is when you are driving a vehicle on a short-term basis. Maven is car sharing, and is distinct from the ridesharing business.
However, combined with its partnership with Lyft, GM wants to provide a solution for people to get places whether they want to drive themselves or not. Steyn explains in a video about Maven released along with GM's announcement:
With car sharing, on-demand ride-sharing, and ultimately autonomous cars being delivered to your door, I do believe that there is a future out there where my eight-year-old will never learn how to drive.

That may sound a bit cringeworthy to those of us who love driving, but what they want Maven to be sounds like it can even serve those who don't. We'll probably take them up on that $6 an hour, no-strings-attached hoon rental, though.

Photo credits: General Motors

---
Contact the author at stef.schrader@jalopnik.com.