In case you didn't know it, Venezuela is a country in turmoil at the moment. The country is in the midst of a years-long brutal economic depression, their currency is nearly worthless, unemployment is said to be as high as 25 percent, and violent protests have broken out as a result of these things. Now General Motors' Venezuelan factory is caught in the turmoil too.
CNN Money and other outlets report that GM's plant in Valencia—which once made a wide variety of cars from compacts to pickup trucks and SUVs but has only been making spare parts in the last two years—was seized by government authorities on Wednesday. The automaker called the move an "illegal judicial seizure of its assets," which include cars and other items from the factory.
As a result, GM is forced to halt operations in the country. From the story:
The automaker said the seizure showed a "total disregard" of its legal rights. It said that authorities had removed assets including cars from company facilities.

"[GM] strongly rejects the arbitrary measures taken by the authorities and will vigorously take all legal actions, within and outside of Venezuela, to defend its rights," it said in a statement.

GM's subsidiary in the country — General Motors Venezolana — has operated in Venezuela for nearly 70 years. It employs nearly 2,700 workers and has 79 dealers in the country. GM said it would make "separation payments" to its workers.
G/O Media may get a commission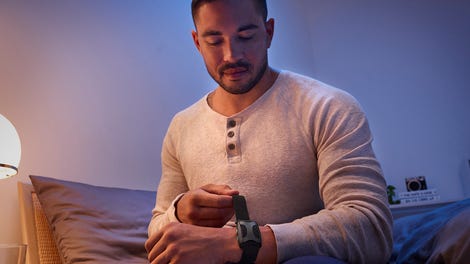 The question is why the socialist government of embattled president President Nicolas Maduro—the handpicked successor to now-deceased strongman Hugo Chavez—would seize the GM plant. And that reason isn't immediately clear. The CNN Money story notes that Maduro has long blamed the U.S. for the country's economic problems—indeed, Venezuela has "temporarily" seized other American-owned factories there before, including that of Clorox.
As The Detroit News notes, those economic problems have been a drag on GM for years, causing it to lose more than $700 million in 2015. Ford lost even more in Venezuela that same year. From their story on the matter:
South American operations, which include Venezuela, account for a relatively small portion of GM's earnings and sales. Last year the company lost $400 million before taxes in South America, but as a whole the company made a pretax profit of $12.5 billion. GM sold just over 583,000 vehicles in the region last year, but that was only about 6 percent of its total sales.

In its 2016 fourth-quarter earnings release, the company said that its South America region "remains challenged from macro-economic and political standpoints."

Companies have been cutting operations in Venezuela as a result of runaway inflation and strict currency controls. Last May, tire maker Bridgestone sold its business there after six decades of operating in the country.
As you can tell, the country's economy is, to use a technical term, fucked at the moment. Meanwhile in the rest of Venezuela, protests over this situation are widespread and violent; at least four people are reported dead in the chaos, and journalists attempting to cover the situation have been beaten and even detained.

At least one analyst has said the day may have arrived where the Valencia plant is "unsalvageable." We'll see where GM goes with the matter from here.
Correction: This post has been updated to be clear on what the GM Venezuela plant actually makes at present.