Good Morning! Welcome to The Morning Shift, your roundup of the auto news you crave, all in one place every weekday morning. Here are the important stories you need to know.
1st Gear: GM Back On Trial
After the first "bellwether" General Motors ignition switch lawsuit ended with bizarre allegations of fraud by the plaintiffs, the automaker is back in court again with a new accuser. This trial could determine how other cases are settled.
But Bloomberg reports that GM just scored an early victory in this case, with a judge tossing out "a key fraud claim" against the company:
A federal judge in Manhattan on Monday dismissed the allegation, agreeing with GM that driver Dionne Spain hadn't presented enough evidence to show that the company made false or misleading statements about the defect in its cars. U.S. District Judge Jesse Furman didn't issue a written opinion. The ruling follows Furman's earlier rejection of other claims, including a demand for punitive damages.

Jurors in Manhattan federal court will still weigh whether Spain's 2007 Saturn Sky had a defect and whether that defect led to a crash on a New Orleans bridge in 2014. GM rested its defense Monday and the case will go to the jury Tuesday.

"GM needed to prevail on the fraud allegation because fraud is a dangerous claim that can lead to high verdicts," said Erik Gordon, a business professor at the University of Michigan who isn't involved in the case.
G/O Media may get a commission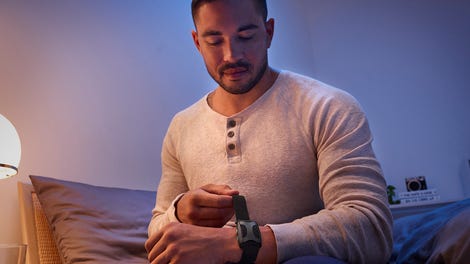 GM has already paid out more than $2 billion in the ordeal to end a criminal probe, as well as for lawsuits, the victim compensation fund and more, the news wire reports.
2nd Gear: Takata To Seek Capital, Maybe From Automakers
Takata, the beleaguered supplier of potentially explosive airbags and other parts that is inexplicably still in business, is likely to seek capital this fall as it keeps taking hits over the increasingly expensive and seemingly never-ending scandal.
Some of those investors could be the companies Takata supplies to. Via Reuters:
Takata is expected to narrow down which companies to approach for investment, Kyodo said without citing sources, adding that candidates would include automakers such as top client Honda Motor Co (7267.T).

[..] Automakers have said they would discuss how to split the cost of the recalls with Takata once the cause of the defect is identified. A handful of investigations by Takata, automakers and transport authorities are currently underway.

In the meantime, major automakers including Honda and Toyota Motor Corp (7203.T) have said they will stop using Takata airbag inflators in new vehicle models, and have been sourcing replacement inflators from alternative suppliers.
3rd Gear: GM Goes For Cruise
Speaking of GM, the automaker got regulator approval to buy autonomous driving tech startup Cruise Automation, reportedly for $1 billion. The company has a "highway autopilot" feature that could speed up GM's autonomous driving development, reports The Detroit Free Press:
While all major automakers have opened offices and hired software developers and robotics experts, this deal represents one of the early acquisitions by a traditional automaker of a company rooted and financed through northern California's rich venture capital community.

What attracted GM was a device Cruise's employees have created that enables drivers to take a car onto the highway, then push a button that transfers control of the accelerator, brakes and steering. The company also has worked on autonomous features on farming tractors and mining equipment.

"GM is really saying we want to control our own destiny and get the software expertise needed for full autonomy," said Egil Juliussen, an analyst with IHS Automotive who is focusing on the convergence of traditional automakers and Silicon Valley. "The competing manufacturers are going to have to respond to this. Either cooperate with Google or someone else."
4th Gear: Recall For VW And Porsche
No, not for diesels, for brakes this time. Via The Detroit News:
The National Highway Traffic Safety Administration has recalled about 46,000 Volkswagen Touaregs and 88,000 Porsche Cayennes that have brake pedals that can fall off.

The agency said the approximately 134,000 cars, made between the 2011 and 2016 model years, have brake pedals that may be missing a clip that is used to prevent the parts from separating.

"If the brake pedal dislodges, the driver may not be able to apply the brakes, increasing the risk of a crash," the agency said in a recall notice that was posted on its website over the weekend.
That's not good!
5th Gear: Autonomous Driving Could Make Your Insurance Go Up
One of the many questions we have yet to answer about autonomous driving is who's liable for insurance claims when a driver isn't operating a vehicle that crashes. In the short term, expect costs to rise as semi-autonomous features make cars more expensive to buy and repair, reports Automotive News:
Increasingly common autonomous features, including automatic braking and lane departure prevention, will reduce the frequency of common accidents — although crossovers and higher-tech vehicles may require costlier repairs — Moody's analyst Jasper Cooper wrote in the report. Cooper said many insurers will hold off on lowering premiums for the next decade to ensure that those declines are permanent, and enjoy fatter profits in the meantime.

But over the long term, autonomous-driving technology threatens to undercut insurers' business models as fully self-driving vehicles enter the market and become commonplace, Cooper said. As accident rates decline, premiums will likely have to fall as well.

"Widespread adoption of self-driving cars is still decades off, but it raises questions of what an auto insurer's role will be in a world with far fewer accidents," Cooper said in a statement. "Regulators, lawmakers and courts will have to determine how liabilities are shared among insurers, automobile manufactures and technology companies."
Reverse: Wagoner Out
Neutral: What Will Happen With Insurance On Autonomous Cars?
As cars start to drive themselves completely, what happens to that entire model?