The mystical mid-engine Corvette has been rumored to be called the Zora before. Obviously, we have no proof until the damn thing finally debuts, but we do have clues. One of them is a trademark that General Motors filed at the United States Patent and Trademark Office last month.
On Dec. 12 of last year, GM filed the trademark "Zora" for "motor land vehicles, namely, automobiles" with the USPTO. It's pretty broad and vague and guarantees nothing, but it's there.
Yet, this also isn't the first time that the automaker has filed to trademark "Zora." GM filed another "Zora" trademark in June 2014, but that one was never registered.
This was because GM never submitted a Statement of Use document then, according to Autoblog. From the story:
In order to actually register the trademark, the company has to file a Statement of Use document. In 2014, GM filed an application for the Zora trademark but never submitted that document, so the trademark wasn't officially granted and put on the register. That's why, in 2018, GM had to file a new application.
G/O Media may get a commission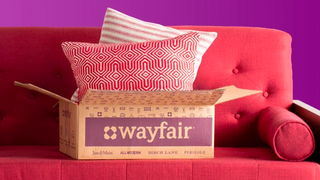 Big deals
Wayfair Surplus Sale
The outlet notes that GM currently has not submitted a Statement of Use and that it is allowed to file for a Request for Extension of Time (every six months for up to three years if it wants). If or when that Statement of Use gets submitted, though, we'll probably be able to find out what GM plans to use "Zora" for.
Historically, the name Zora is actually very significant to GM. Zora Arkus-Duntov was a Belgian engineer whose extensive hand in the Corvette helped make it the icon that it is today. I feel it in my heart that this would be a great name and tribute for the long-awaited mid-engine Corvette, but I've been wrong before.