General Motors is recalling its 750-horsepower road-going monster at the top of the Corvette line, the 2019 Chevrolet Corvette ZR1, for risk of airbags not deploying in the event of hard braking and acceleration. The recall includes about 500 cars, and GM engineers discovered the issue at a track day.
Good thing GM found this one before letting its executive pace the IndyCar race field a few weeks ago, right?
A recall document sent to Jalopnik by a GM representative says the airbag deployment can become an issue "under certain track conditions" like hard braking and sustained acceleration, which can cause a sensing device in the car, the sensing and diagnostic module, to stop working like it should. The device can only be reset when battery power "is removed from the system," according to a recall document, meaning the car won't be able to sense a crash or deploy airbags until that reset happens.
The track day where engineers noticed the problem was at the end of April, when GM was at Road Atlanta with media members and some preproduction ZR1s. GM has a program where employees can report potential safety issues, and a recall document says the engineers reported this one on May 3.
G/O Media may get a commission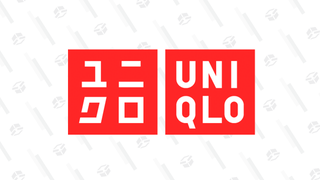 Year-round basics
Uniqlo Summer Sale
From the recall document:
GM opened an investigation on May 8. GM engineers conducted road testing at GM's Milford Proving Grounds and reviewed bench tests to gain an understanding of the condition and its potential effects. A field data search, completed on May 17, revealed no related field events. The investigation was reviewed in GM's Open Investigation Review on May 21. On May 24, 2018, GM's Safety Field Action Decision Authority (SFADA) decided to conduct a safety recall.
The recall will be a software update that can handle more aggressive driving conditions, and the owners of the 498 ZR1s affected should be notified by mail on June 29. But because most car owners ignore recalls even when they know about them, a good trick for knowing whether your car is affected is to search the U.S. National Highway Traffic Safety Administration's recall website. You can search by car model or VIN, and if your car has something seriously wrong with it, get the recall done. It's a free fix that could save your life.

(The ZR1 recall isn't on the NHTSA search module yet, for some reason.)
For anybody who has a potentially dangerous situation on their car like these 498 ZR1s do, chill out until you can get things fixed, stay away from the race track and maybe even drive the family crossover for a bit. It's better to be safe than to be beat up by your own car because your airbags didn't deploy.