In February, we wrote about an anti-direct sales bill in Indiana that General Motors allegedly penned. Before that, we posted about Michigan's "anti-Tesla" bill, which GM supported as well. Now Elektrek reports that Connecticut just rejected a bill that would have allowed direct sales, and GM was right there in the background assuming the B-Boy stance—arms crossed, chin up.
Last week, I wrote an article describing how entrenched automakers, like the Big Three, continually underestimate Tesla, and how the general tone in Detroit towards the new guys in California is one of jealousy and resentment.
Comments started pouring in about how the views in Detroit towards Tesla remind people of how the Big Three underestimated Japanese automakers in the 1960s and 1970s. Some comments drew parallels to Tucker, the car company that is said to have been smothered by the Big Three, who feared competition.
Those comments, particularly the ones dealing with Tucker, seem to still be relevant, as GM—at least on the face of it—is doing its part to keep Tesla down by opposing the EV maker's direct sales model.
Electrek, a site devoted to electric vehicles, mentions bill SB3, sponsored by Senate Majority leader Bob Duff, whose aim it was to allow automakers to sell cars directly to customers in Connecticut, and bypass the traditional dealership model, much like Tesla aims to do. The bill apparently failed due to an "impressive lobbying campaign led by GM and the local dealership association," according to the Electrek report.
G/O Media may get a commission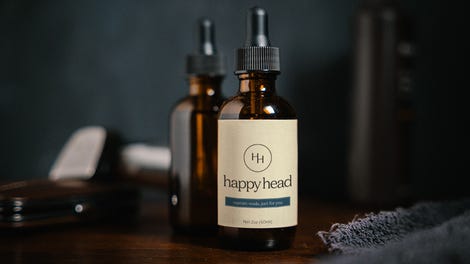 Obviously, not being able to sell a product the way you want to because another company adopted a different sales method many moons ago is utter bullshit, as Diarmud O'Connell, Tesla's Vice President of Business Development, made clear in his response to the killing of the bill:
This is using state legislators and a legislative body to prosecute a business strategy whereby they are trying to shut us down at the same time they are bringing out a competitive product. The free market fairness question has to be asked: General Motors decided they were going to a franchise system in the 1920s and 30s. Good for them. Why wouldn't Tesla as a free-market actor get to make that same choice now?
GM's retort to the EV-obsessed site basically said it wanted an even playing field:
GM believes that all industry participants should operate under the same rules and requirements on fundamental issues that govern how we sell, service and market our products. We, along with the Alliance of Automobile Manufacturers and Connecticut dealers, oppose the creation of two different sets of laws governing vehicle manufacturers in the state of Connecticut that would establish an uneven 'playing field.'

This isn't a good look for GM. By supporting these anti-direct sales bills, the company just looks like a bunch of old-timers yelling at clouds, unwilling to change their ways.
The good news is that Duff plans to try to get the bill passed again next year. Good luck.
I've reached out to GM for comment; hopefully they respond with something a little more compelling than "We want to level the playing field."