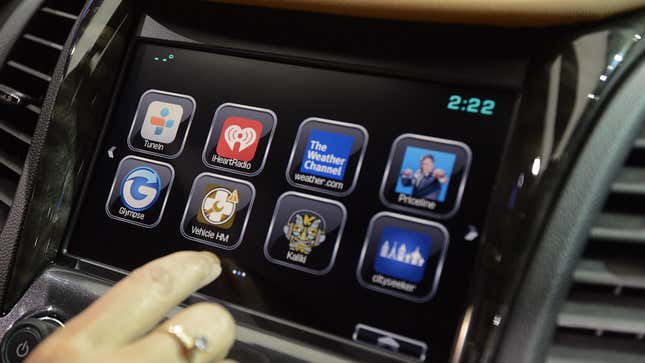 Last year it was reported that GM would charge you for a $1,500 "option" on every new Buick and GMC for OnStar Premium, whether you wanted it or not. According to Automotive News, GM has now decided to correct that decision, offering an OnStar Premium subscription standard on the finer trims of Buick and GMC vehicles.
This is allegedly because GM wants to position OnStar Premium as what it says it is, a premium product, and definitely not because GM got caught with its hand in the cookie jar. From AutoNews:
Howard Drake, dealer principal of Casa Automotive Group, which sells Buick, GMC and Cadillac vehicles in California, said it was "really wise" of GM to reserve OnStar's premium package for the higher-end Denali and Avenir trims instead of making all buyers pay for it.

Rising prices and interest rates, coupled with scarce inventory and supply constraints, have affected some consumers' ability to purchase a new vehicle, Drake said. Making OnStar features optional again on lower trims can help alleviate some of the pricing pressure, he added.

"It was a good decision," Drake said.
An OnStar Premium subscription will also come standard on the GMC Hummer EV, the Cadillac Escalade, and the Cadillac Escalade-V. Meanwhile, the trims that don't get OnStar Premium standard will still get something called OnStar Remote Access, which Auto News says allows you the ability "to lock, unlock and start a vehicle from a smartphone, to see a vehicle's location on a map, and to remotely share routes with its navigation system," which seems basic but nifty.
And while this is a victory for those of us who fear that subscription-based cars are the future, it's probably only a temporary one. Subscriptions in cars are very much the future.