This is The Morning Shift, our one-stop daily roundup of all the auto news that's actually important — all in one place every weekday morning. Or, you could spend all day waiting for other sites to parse it out to you one story at a time. Isn't your time more important?
1st Gear: Feinberg's Fund
We're learning just a little bit more about the GM compensation fund that will be administered by compensation expert — a thing I didn't invent just now — Kenneth Feinberg.
G/O Media may get a commission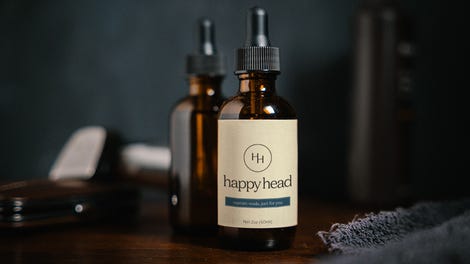 What do we know about it? It'll be "broad" and, so long as people agree not to sue GM, they should could money. How much money?
As administrator of previous compensation funds, Mr. Feinberg has tended to offer a flat amount to people who suffered relatively mild injuries, and used a formula that accounts for earnings potential over a lifetime to determine payments for deaths or serious injuries.

The fund could make its largest payments to people who survived a crash, but have debilitating injuries.
That makes sense.
2nd Gear: New Ford Edge Is Going To Europe
There's a redesigned Ford Edge, which makes sense, although the Edge has always been the weird Goldie Locks option in the Ford CUV lineup I'd never probably buy myself, although it is admittedly the most attractive:
And great news if you live in Europe and don't want a Dacia Duster (though you're crazy, it's such a steal!) you can now buy a Ford Edge as the One Ford philosophy continues.
Ok, so they get the Edge, can we get the Fusion Wagon now? Please? Pretty please?
3rd Gear: Speaking Of Ford And Of Recalls
Ford's expanding its recall of 2014 F-150s over a "power-assist steering gear issue" from under 400 cars up to 4,700 trucks thanks to a "motor position sensor magnet that was incorrectly installed by a supplier."
So, yeah, if you've got one of those you're going to want to check that because you don't want your steering to just fail while driving. That would be bad.
4th Gear: Chrysler Adding Stop-Start To 200 And Jeep Cherokee
Fiat doesn't have Ford's engine technology or Toyota's hybrid technology (or Ford's Toyota hybrid technology, for that) which means it has to find other ways to compete.
One way is by offering AWD on its mid-sizer at a competitive price, but the second gambit will be to offer stop-start on the 2.4-liter Chrysler 200 and 3.2-liter V6 Jeep Cherokee, reports the Freep.
While stop-start is sort of a stop-gap measure, and can be kind of annoying if you're not used to it, I don't think most 200 buyers will care that much and the fuel savings are real, if small.
5th Gear: -2.9%
How bad was the first quarter? Much, much, much worse than we thought. The Bureau of Economic Analysis just let us all know that they were revising their estimate of Q1 GDP growth from -1% to -2.9%.
That, my friends, is a real kick in the dick since most expected a revision of around -1.8%.
What does this mean? Winter was a sumbitch this year but all other economic signs for Q2 and Q3 are positive so… just suck it up I guess? We'll see how markets react to finding out that things were worse.
http://www.bea.gov/national/pdf/r…
You can see the revisions up there, one of the biggest changes came in personal consumption, specifically health care. Auto spending was low, as well, but the revisions were minor.
Reverse: Last Packard Rolls Off The Line
The last Packard—the classic American luxury car with the famously enigmatic slogan "Ask the Man Who Owns One"—rolls off the production line at Packard's plant in Detroit, Michigan on this day in 1956.
Neutral: You Down With GDP?
What do you think:
1. It's July, 1st quarter GDP doesn't really matter?
2. Oh holy shit the economy is on the edge of collapse?
Photo Credit: Getty Images