Good morning! Welcome to The Morning Shift, your roundup of the auto news you crave, all in one place every weekday morning. Here are the important stories you need to know.
1st Gear: Peugeot Is, Like, Interested In Buying Opel
GM's European subsidiary Opel (and its British cousin Vauxhall) hasn't really been doing the American company any favors. And by favors, I mean sold many cars, despite showing us a drop-dead gorgeous wagon. As a result, GM is possibly looking into selling Opel, which has piqued the interest of France's PSA Peugeot-Citroën Group, according to Bloomberg. The two companies are in formal talks now for GM to offload the brand onto the French.
The move would most likely give PSA a volume boost:
A combination would create a manufacturer with about 16 percent of the European car market, leapfrogging Renault SA to become the region's second-biggest auto group after Volkswagen AG. A deal would also be the second run at linking the two mass-market carmakers. GM, which has controlled Opel for nearly 90 years, sold a 7 percent stake in its French counterpart in 2013 after savings from a cooperation fell short of expectations.
G/O Media may get a commission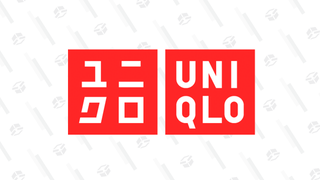 Year-round basics
Uniqlo Summer Sale
So where does that leave GM in the European market, a place it has traditionally struggled? Apparently saying "screw it" and getting out.

PSA is considering the takeover to boost its scale, get access to Opel's engineering and electric-car technology as well as reap savings from joint purchasing and eventually cost cuts, according to one of the people. For GM, it would mark a clean exit from Europe, especially after the U.K. vote to leave the European Union weighed on the British pound and profits, the person said.
Maybe it will take a French touch for Opel to turn a profit.
2nd Gear: What I've Been Saying All Along
New and gas-powered Smart cars will soon be a thing of the past, as Daimler said that it will stop selling combustion engine Smart models in the U.S. and Canada, reports Automotive News. In their place, the company will focus on electric cars:
Dietmar Exler, head of Mercedes-Benz USA, said in a letter to dealers seen by Reuters that the sale of Smart cars with gasoline engines would stop when the 2017 model year ends this fall.

"Developments within the micro-car segment present some challenges for the current smart product portfolio," Exler wrote. "A dedicated focus on the electric drive in the U.S. and Canada provides a logical step to support a sustainable, zero emissions future."

The automaker will sell battery-powered versions of its Smart ForTwo and ForTwo convertible models in the U.S. and Canada. The change does not apply to other markets outside North America, Daimler said.
While this move is a sure sign of the woes of mini car sales in the U.S., it's also hard for me to sit here and not scream "I told you so."
At any rate, I'm glad someone at Daimler reads Jalopnik.
3rd Gear: The Little Diesel That Can
Fifty-two: that number signifies the highest fuel economy rating of any non-hybrid or electric vehicle available on the market. And that rating goes to the 2017 Chevy Cruze diesel, reports Automotive News. The lofty number, though, is only achieved when the car has a six-speed manual:
General Motors said Monday the EPA certified the compact sedan at up to 52 miles per gallon highway and 30 mpg city when equipped with a six-speed manual transmission.

The car with an available nine-speed automatic transmission is certified at an EPA-estimated combined fuel economy of 47 mpg highway and 31 mpg city.

The combined fuel economy for both the manual and automatic transmissions is 37 mpg, the company said.

The car is powered by a new lightweight, 1.6-liter inline four-cylinder turbodiesel engine offering 137 hp and 240 pounds-feet of torque.
Look, I'm not saying that manuals are just better, I'm just saying that manuals are just better. Volkswagen's Dieselgate sure left a bad taste in everyone's mouth, but it doesn't seem to have deterred GM's spirit. Onward and upward!
4th Gear: Toyota Would Like You To Know That It Sold A Ton Of Hybrids
How many, you ask? So, so many, the company reported in a press release.
Toyota announced today that it has achieved more than 10 million cumulative units of hybrid vehicle (HV) sales, including plug-in hybrids, as of January 31. The latest milestone was achieved just nine months after total sales reached 9 million units at the end of April 2016.

Toyota Motor North America also saw its sales of hybrids and plug-in hybrids reach a cumulative total, exceeding three million units as of December 31, 2016.
I'm sure Prius advocates like Leo DiCaprio had something to do with that popularity. Also, California.
5th Gear: Dubai Wants To Go Fully Self-Driving With Taxis
Dubai has been pretty aggressive on the autonomous driving front. It's already set a goal of converting 25 percent of the city's traffic to autonomous cars by 2030. And it just ordered 200 Tesla Model Ss and Model Xs with "fully self-driving capability," reports Electrek, to add to the city's fleet of taxis. From the story:
The deal was made just as Tesla officially launched in the United Arab Emirates yesterday.

Mattar Al Tayer, Director General and Chairman of the Board of Executive Directors of the Roads and Transport Authority (RTA), signed the agreement with Tesla CEO Elon Musk yesterday. Al Tayer said:

"This agreement is in implementation of the directives His Highness Sheikh Mohammed bin Rashid Al Maktoum, Vice-President and Prime Minister of the UAE and Ruler of Dubai ,to transform Dubai into the world's smartest city, and the Green Economy for Sustainable Development initiative. It is also part of the Dubai Smart Autonomous Mobility Strategy aimed at transforming 25 per cent of total journeys in Dubai into autonomous journeys by 2030. The agreement also reflects RTA's efforts towards providing driverless transportation solutions through undertaking technological tests of autonomous transit means."

There's no exact timeline for the delivery of the 200 vehicles, but Tesla plans to start deliveries in July in Dubai. The all-electric vehicles will be added to the limousine fleet of the Dubai Taxi Corporation (DTC).
Will Tesla run into problems with the city like Uber did in San Francisco? Only time will tell.
Reverse: Japan's Thomas Edison Is Born
Neutral: If PSA does indeed buy Opel, what will happen to the Buicks that are based on Opels? We don't know yet, but that brand actually posts decent sales in America and is huge in China; it'd be hard to see it go away completely.