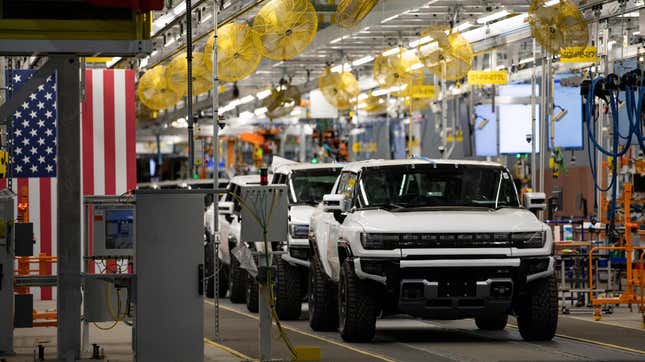 Companies often "reward" their workers in obtuse ways. A pizza party in the break room, a new flavor of kombucha on tap in the kitchen. They're gestures, tokens that show appreciation, but they aren't anything that'll meaningfully improve an employee's life. General Motors, by contrast, is rewarding its workers with something that does materially improve their lives: Money.
This NYC Garage Takes Vanlife To The Next Level | Jalopnik Visits
Thanks to its United Auto Workers contracts, General Motors will be doling out five-figure bonuses to its workers. Hourly employees will be benefitting particularly well, with their maximum $12,750 bonus marking a record high dollar figure, according to the Detroit News.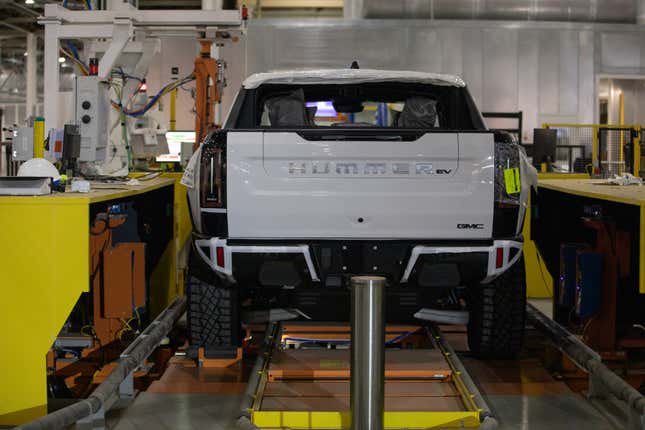 GM workers' profit-sharing checks are, as one might expect, directly tied to the automaker's profits. For every billion dollars the company earns in North America, its workers each get $1,000, the Detroit News reports. "Their hard work helped us deliver industry-leading initial quality and meet strong customer demand," GM CEO Mary Barra said in a letter to shareholders.
But while hourly employees will receive record-high bonuses, salaried GM employees could see smaller numbers on their bonus checks, according to the Detroit Free Press. GM changed its calculations for salary bonuses in 2022, giving the company the ability to work from a smaller percentage of a given worker's income. Individual bonuses are still meted out based on the discretion of company managers, but generally all workers qualify — you'd have to do something really wrong to miss out.
While most corporations see little benefit in recognizing their workers' efforts, GM is directly, financially telling its employees that they did a good job in 2022. There's a lesson in this for every worker, no matter your industry or job function: To really see benefits from your workplace, join a union.