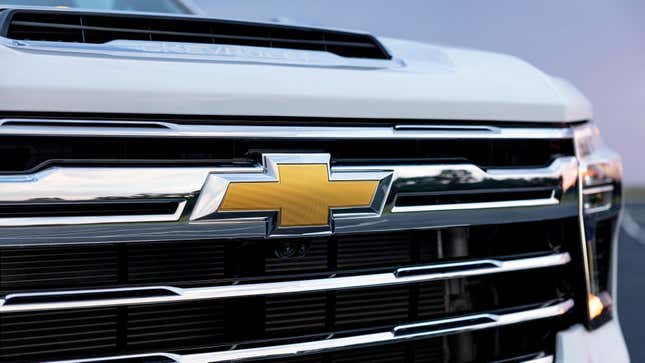 GM just won't give up on the concept of selling NFTs as a source of revenue. The market has told the Detroit automaker no before, but it is laying the groundwork for another attempt at digital collectibles. According to GM Authority, General Motors filed a trademark for the use of Chevrolet's brand name in non-fungible tokens, or NFTs as the crypto-bros call them.
The 2023 Ford F-150 Raptor R Is Here
The new trademark was filed on February 16th, 2023 with the United States Patent and Trademark Office and covers the Chevrolet wordmark being used in "downloadable digital media files containing collectible artwork, text, audio, or video authenticated by non-fungible tokens. (NFTs)" NFTs are registered on a blockchain used to authenticate the original pieces of media that they are connected with.
This isn't the first time that General Motors tried to enter the world of crypto. Last year, Chevrolet attempted to auction off an NFT of its 2023 Corvette Z06. The auction's winner would have also gotten a physical version of the mid-engine sports car. No one ended up winning the NFT after the four-day bidding period. The auction's starting bid, set in a cryptocurrency, was multiple times the rumored retail price of a 2023 Corvette Z06 and there were no bids placed. The action was extended by another day and there were still no bidders.
Chevrolet said the auction was an "educational" experience, but it raises a question. What did the automaker learn? It's not yet clear what General Motors plans to do with this new trademark, or if it is just simply a protective measure. One can only wonder how bizarre will GM's next adventure into NFTs will be.