Somewhere in one of Kid Rock's residences, perhaps the large mansion he bought on Detroit's riverfront recently, is a glass dildo given to him as a gift. He's been subpoenaed to hand over that dildo to be used as evidence in a Juggalo-centric sexual harassment lawsuit.
A former publicist for Insane Clown Posse, they of Faygo-drinking fame, sued another ICP employee for sexual harassment last September and the case is still ongoing. At issue now is the fragile sex toy, which the former publicist says her alleged harasser taunted her with, according to MLive:
The Rasor Law Firm of Royal Oak claims in a press release sent to MLive.com that Kid Rock, whose real name is Robert James Ritchie, has 14 days to "to respond and produce the dildo" given to him by former ICP employee Dan Diamond.

Rasor Law Firm attorneys Jon Marko and Jim Rasor represent former ICP publicist Andrea Pellegrini in a sexual harassment lawsuit that claims Diamond admitted under oath that he told Pellegrini he'd harass her with the dildo.
So how did Kid Rock get involved in all this?
"The dildo, which Diamond claims is a work of art, is part of Pellegrini's sexual harassment lawsuit," the press release reads. "Diamond's deposition was taken last Friday in Las Vegas, Nevada. "During that deposition Diamond testified that after he had attempted to give Pellegrini the phallic object and she refused to accept it, Diamond gave the piece to performer Kid Rock."
G/O Media may get a commission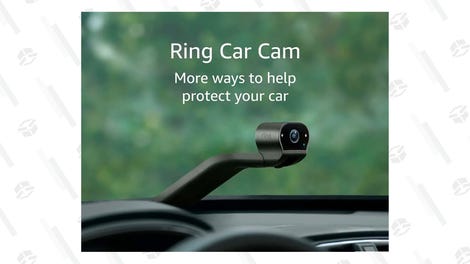 There are so many questions here and I'm wondering if you're thinking of the same questions, so let's compare notes.
1. Is a glass dildo really a dildo? Can't we just call this a glass penis? Who wants to masturbate with something so…easily broken?
2. How in the world do you pass off a secondhand dildo like this? To Kid Rock, of all people?
3. Why would someone give a dildo to Kid Rock anyways? To take on the Chillin' the Most cruise, perhaps?
4. Why does Kid Rock even have this thing for a prolonged period of time after accepting the gift?
5. If Kid Rock got rid of it, then how? Do you donate it to Salvation Army?