On Saturday 9th March, a car thought to be the sole surviving Morris London Taxi will make the journey to Brooklands for the Historics' auction. You should get it, it seems to be a great grocery getter. It also comes with a great deal of history.
The Empire Oxford was built for foreign markets, but poor sales led to 1,700 vehicles being returned to the UK, of which 840 were re-commissioned for commercial use. Licence plate UL8563 (nicknamed "Uncle Lima" by Morris fanatics) was built in 1929, and started its life with a decade of taxi service in the British capital. After transporting the ladies and lords, it was sold to a farmer who adapted it for use as a tractor to support the war effort.
During routine army maneuvers the hay rake collected some scrap iron, which the farmer opted to add to the back of the vehicle to give greater stability. It was only discovered after Uncle Lima was put on sale after the war that the rusty parts in the back included two unexploded mortar bombs and an anti-tank rocket. The farmer had quite a few lucky days.
In the following years, Uncle Lima was fully restored, then made its first public appearance at the 1975 Commercial London to Brighton run. It has been in constant use until just recently. A 1933 motoring magazine advertisement was also discovered which was using this particular car to illustrate the lifestyle of Londoners. That's something for the garage wall.
G/O Media may get a commission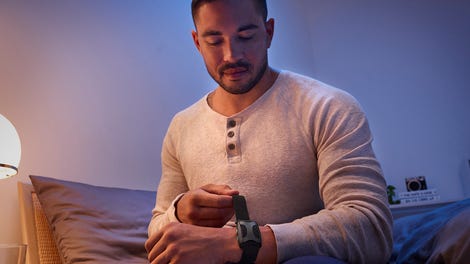 As a scaled up version of the Morris Oxford, the Empire came with a 2513cc engine producing 15.9 (not 16!) horsepower, going through a four-speed manual to drive the rear wheels. Thanks to the regulations of the Public Carriage Office, it also features a very useful storage compartment for the hay, which was a requirement at the time for the horses around.
What it doesn't have is a rearview mirror, granting a remarkable level of privacy to passengers. The door handles were recessed to prevent injury, whilst the folding rear hood was designed for a swift escape in the event of an accident. Somehow, we doubt that could have helped...
Photo credit: Historics at Brooklands