While many would say that buying a used, hand-built British car is the automotive equivalent of lighting your house on fire, I tend to disagree - especially when this stunning Aston Martin V8 Vantage can be purchased for a price enticing to even the most frugal car-buying snob.
This 2008 Aston Martin V8 Vantage, as everyone would agree, is an exotic car. No matter if you're well versed in automotive knowledge or not, understand the difference between the 4.3 liter V8 and the 4.7, or know about the golden ratio used in its design, there's simply something about its sleek and timeless shape that evokes a sense of the upscale. It's as classy as donning a top hat and monocle without the need to explain to people that you didn't actually lose a bet.
This Divine-Red-on-tan car in particular has one of the better color combinations available today, but wears a price tag unbecoming of even the most plebeian Aston - it's less than the price of a moderately equipped entry-level BMW. That, in itself, is a miracle for the amount of thrill that you'd get every time you jabbed your right foot into the (very) loud pedal.
G/O Media may get a commission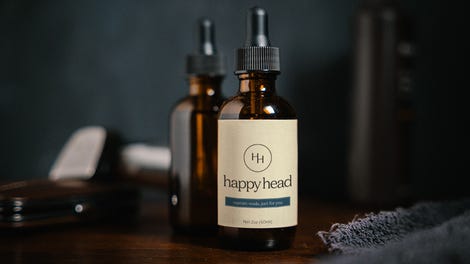 Some of you may notice that this car only has two pedals, meaning that this Vantage has the love-it-or-hate-it SportShift automated manual transmission. Fret not, my friends, because the transmission actually shifts faster than any manual-equipped model and can be made to be quite responsive and smooth when you adjust to its habits an reflash its stock shifting patterns with aftermarket software.
This car also has more than 80,000 miles, a figure that would make a Ferrari owner convulse in a fit of involuntary scoffing, but shouldn't be an issue for any Aston worth its salt.
Here's an excerpt from the description:
Up for sale is an extremely clean Aston Martin Vantage. This vehicle has been maintained meticulously by previous owner and we recently had the car serviced by certified Aston Martin techs. Don't miss the opportunity to own this vehicle where value meets luxury.

- CLEAN CARFAX

- ALL HIGHWAY MILES

- DIVINE RED (RARE COLOR)

- NEW CLUTCH AND GENERAL SERVICE COMPLETE IN OCTOBER 2015

- $8K HRE WHEELS WRAPPED IN MICHELIN SUPER SPORT TIRES (80% TREAD LIFE)
The thing is, this car isn't an outlier in the market. It may be priced a bit lower than other V8 Vantages, but that's largely due to the mileage. You can still find plenty of Vantages with any options you want, both manual and SportShift, for less than $50k all day long.
There's also a good chance that the Vantage will appreciate, or at the very least keep their value, due to the indisputable fact it's the last universally beautiful small Aston the company has ever made.
It won't get much cheaper, so it's up to you to decide if it deserves a spot in your garage. Hint: it does.
---
Tavarish is the founder of APiDA Online and writes and makes videos about buying and selling cool cars on the internet. You can also follow him on Twitterand Facebook. He won't mind.