I'm a big fan of the last-gen Pontiac GTO, the boring-looking Australian captive import with a not-at-all boring pair of LS V8 engines. That one only lasted from 2004 and 2006, and it was never replaced. But it almost was, according to Bob Lutz!
Lutz, the former General Motors exec, certified badass, mad genius, and Matt Hardigree man crush object, told a reader of Road & Track during a Q&A session that a new GTO was very much in development. It was to be based on the Pontiac G8 sedan, another Aussie import with V8 power that we liked very, very much.
Here's what Maximum Bob told the reader who owns a 2006 GTO and asked what Lutz would do differently with the program if he had it today:
Mike, we actually had a full-size clay model of what would have been the next GTO. It was essentially a two-door, four-passenger coupe that used the same architecture as the Pontiac G8 sedan. Sadly, it went the way of all Pontiacs. Keep yours; it will only appreciate.
G/O Media may get a commission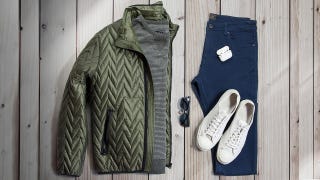 60% off
Jachs NY Fall Sale 60% Off
What a shame. I bet it would have been great. We need more affordable V8 performance cars, not fewer of them.
While Lutz doesn't say it, it's possible the neo-GTO could have looked like the Holden Coupe 60 concept from 2008, which was on the same VE platform as the G8 and had a 6.0-liter V8 engine.
It's always sad to imagine what might have been. I guess we'll just have to make do with the Chevrolet SS when it comes our way. And by "make do," I mean "hoon the hell out of it."
(Hat tip to Autoblog!)