Volvo has been touting their turbocharged and supercharged 2.0-liter inline-four since it launched in 2015. And now, the Swedes' performance arm, Polestar, has gotten its hands on the engine, modified it, and dropped it into the S60 and V60. The result: more power. More acceleration. More joy in this world.

Volvo's V60 and S60 Polestar models are total weirdos. They're fire-breathing versions of what many might consider tame, sensible vehicles. By all means, they don't make much sense. Who cares, they're awesome.
And to crank the awesomeness to the next level, Polestar has taken the 3.0-liter turbo inline-six and six-speed from last year's Polestar models and punted them into the fiery pits of Mordor. The replacements for 2017: a more powerful version of Volvo's 2.0-liter twin-charged inline-four mated to an eight-speed automatic.
G/O Media may get a commission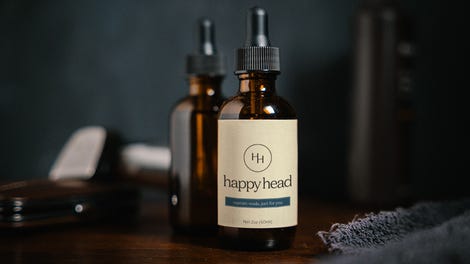 Volvo's T6 Drive-E powertrain debuted on the 2015 S60, V60 and XC60. It offered a 302 horsepower, 295 lb-ft turbocharged and supercharged inline-four sending power to all four wheels via an eight-speed automatic.

Now Polestar has taken that powertrain and cranked the power and torque up to 367 HP and 347 lb-ft, respectively. The Swedes did this by throwing in a new supercharger, new connecting rods, revised camshafts, a bigger air intake and a higher capacity fuel pump.
While torque numbers are down from last year's 369 lb-ft, that extra 22 horsepower, two extra cog in the transmission, and 44-pound lighter curb weight means the S60 and V60 Polestars get to 60 a couple ticks faster, with sprints taking only 4.7 seconds. Volvo says this makes new Polestar models the quickest cars the brand has ever made.
The new models promise improved fuel economy, and also get new 14.6-inch slotted brake rotors and revised "electro-assisted" power steering.
To add to the good news, Volvo says it's cranking up production numbers from 750 a year to 1,500, with sales in 47 markets (compared to 13 last year).
And while that's not a lot of sales, if you want a fast, quirky, highly exclusive wagon or sedan, the V60 or S60 Polestar are the cars to get.