Good Morning! Welcome to The Morning Shift, your roundup of the auto news you crave, all in one place every weekday morning. Here are the important stories you need to know.
1st Gear: Big Recall In The Home Country
Well, starting next year, anyway. Reuters reports VW has been ordered by the German government to recall 2.4 million cars and refit them so they're emissions-compliant. VW's exact plan to fix these cars still hasn't been announced, but we know they will involve software and hardware updates depending on the model.
There's also this tidbit:
Italian finance police raided the headquarters of Volkswagen's Lamborghini sports car division on Thursday, an investigative source said, as part of a criminal inquiry into alleged commercial fraud by the parent company.
G/O Media may get a commission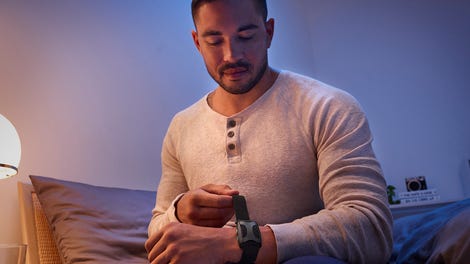 Was Lamborghini cheating on their diesels too? (Yes, that was a joke.)
2nd Gear: Now The FTC Joins The Dieselgate Party
In the U.S., VW seems to be under fire from every regulatory group possible, from the EPA to various law enforcement agencies and even state governments. Now the Federal Trade Commission is looking into them too. Why? False advertising, Bloomberg reports:
Senator Bill Nelson, a Democrat from Florida, wrote to Commission Chairwoman Edith Ramirez in September, calling for a probe and asking the FTC to force the carmaker to run a marketing campaign to inform consumers about the deception.

The FTC has authority to investigate unfair and deceptive practices by companies against consumers and generally seeks refunds on their behalf.
3rd Gear: Volvo Goes Electric Too

Meanwhile in Sweden, Volvo has announced that they want an electric car, and want pretty much all their models to have a plug-in hybrid option. From Automotive News:
Volvo will extend its plug-in hybrid strategy to its smaller 40-series vehicles, which includes the V40 that will be produced on a new platform in Belgium starting in 2017, and it will offer the full-electric vehicle by 2019, the automaker said in a statement today.

"We believe that the time has come for electrified cars to cease being a niche technology and enter the mainstream," CEO Hakan Samuelsson said in the statement. "We are confident that in two years' time, 10 percent of Volvo's global sales will be electrified cars."
4th Gear: We're All The Way Back
Every month automakers seem to post record new car sales figures. When could things finally start to slow down? According to one economic outlook quoted in The Detroit Free Press, not until 2017 or so:
The consultants have a rosy outlook for the U.S., which experienced an 18.1-million adjusted sales pace in October and is forecast to end the year with total sales of 17.3 million, a substantial jump from 16.5 million last year. Sales are expected to peak about 18.2 million in 2017, helped by job growth, cheap gas, low interest rates and available credit.

"We're back. We're all the way back from the recession," said Charles Chesbrough, senior principal economist at IHS Automotive.

In the coming years, there is room for further growth with the housing market only two-thirds back to pre-recession levels and low material costs, which reduces manufacturing costs and boosts profitability, Chesbrough said.
What happens after that? Interest rates will go up, and technology needed to meet fuel economy and emissions standards could make vehicles more expensive. Buy now, I guess.
5th Gear: The M2 Will Be Delightful In Spring
The much-anticipated BMW M2 is set to hit U.S. dealers in Spring 2016, Automotive News reports. Pricing will be announced closer to its launch, but we're expecting it to start in the low-$50,000 range so as not to compete with the M3 and M4. Swell!
Reverse: That Makes Sense
Neutral: Will Dieselgate Speed Up Electrification Across The Board?
It's certainly happening at VW. What about everyone else?
---
Contact the author at patrick@jalopnik.com.