If you're a German hoping to drive your Mercedes SLK roadster through the chilly mountains of southern Bavaria with the top down, there's some bad news: your neck is going to be cold. That's because Daimler has just been ordered by a German federal court to stop selling cars equipped with Airscarves, since the car company reportedly does not have rights to the design.
German authorities just ruled that Mercedes can no longer sell convertibles equipped with neck-warming "Airscarves" thanks to patent infringement issues, Automobilewoche reports.
The Airscarf, which is comprised of a series of ducts in the seat and headrest that send warm air to occupants' necks, was initially patented by Ludwig Schatzinger in 1996. He apparently still owns the rights, and though he didn't sue Mercedes, the German website says, his patent licensing agency did.
The site mentions that Mercedes will have to provide documentation describing how many vehicles used the system since February 1998, when the company began using it. Compensation to Schatzinger will presumably be based off these figures. Automobilewoche also says that any further infringements of this patent by the Stuttgart-based carmaker will result in a 250,000 Euro fine.

G/O Media may get a commission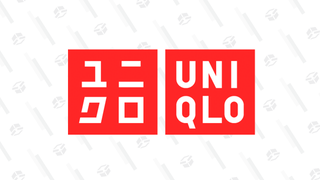 Year-round basics
Uniqlo Summer Sale
You can get an airy-warmy-neck-thing in the Mercedes SLC, SLK, SL, C-Class convertible, E-Class convertible, S-Class convertible and AMG GT Roadster, since you can buy a roofless Merc in pretty much every car flavor.
The good news is that the ruling only covers cars sold in Germany after May 9th, the day of the verdict, and cars sold in other markets are not affected. Further, patent protection for the tech ends at the end of the year, so come January, Mercedes convertible owners can enjoy that sweet, sweet convective heat transfer.
[h/t to Carscoops!]