This is The Morning Shift, our one-stop daily roundup of all the auto news that's actually important — all in one place every weekday morning. Or, you could spend all day waiting for other sites to parse it out to you one story at a time. Isn't your time more important?
1st Gear: MAKE UP YOUR DAMN MINDS AMERICA
Millenials have maybe five, ten years tops as the fixation of marketers and consumer-focused corporations. Then it'll be those members of Gen Z (currently 16-21) who will be in their crosshairs.
Right now, "futurists" and strategic consulting firms are already trying to prepare for this inevitability by studying the behaviors and tastes of 17-year-old kids who don't know shit from shit.
MaritzCX, a data company that conducts a yearly new vehicle customer survey, found members of Generation Z — those ages 16-21 — value fuel-efficiency, prefer cars over sport utilities and trucks, and prefer Ford Motor Co. over any other brand.

"Making decisions based on fuel economy and value explains why these buyers tend to shop brands like Ford, which builds vehicles that prioritize these attributes," said Chris Travell, vice president for strategic consulting at Salt Lake City-based MaritzCX.

The study — which surveyed 1,061 young car-buyers — found four of the top five vehicle segments for Gen Z buyers are cars rather than sport utilities or trucks. About 41.1 percent opt for compact cars, 14.7 percent shop midsize sedans, and 11.6 percent shop subcompact cars.
G/O Media may get a commission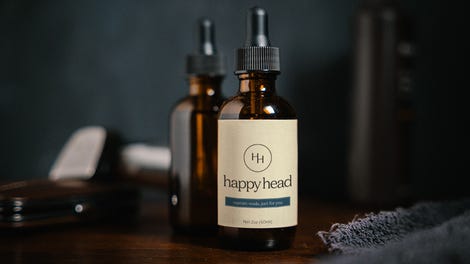 And...
Sheryl Connelly, Ford's futurist, said Gen Z buyers are "more frugal" than their older counterparts, and appreciate getting the most value for the brand of vehicle they buy. They also tend to be more nostalgic and prefer brands with a strong history.
I picture Connelly sitting in a mall somewhere outside of Cedar Falls intently watching as a group of wistful teens wonders aloud what happened to the Contours and Sonics of their now remote, misbegotten youth.
You know why 16-year-olds want value? Because if they have any job at all it's a terrible one that doesn't pay well. You know why they don't care about trucks or crossovers or SUVs? Because they have nothing of value they need to transport from place to place. They haven't become afraid of the world yet, so they don't demand windows so small you couldn't slide a menu for General Tso's Wok'n'Roll Sushi Dim Sum Emporium through one of them.
The only 16-year-olds who know exactly the life they'll live in ten years are sociopaths.
---
2nd Gear: Everyone Who Matters Now Wants An SUV
The car market is expanding in the United States so why are some factories being idled? Simple, demand is changing. Here's a tale of two plants.
First, GM, via The Detroit News again:
The Detroit-based automaker this week scheduled production shutdowns for March 9-13 at the Orion Assembly plant in Metro Detroit as well as April 13-17 for its flex line at Oshawa Assembly in Ontario, according to people familiar with the situations.

Workers at Orion Assembly build the small Buick Verano sedan and subcompact Chevrolet Sonic. Both had double-digit sales declines last month compared to January 2014, including the Sonic dropping 46.5 percent.
And now for Ford, via Automotive News:
Ford Motor Co. has hired about 400 more workers than it previously said it would need to build the redesigned Edge crossover in Canada.

Since last year, the automaker has added 1,400 hourly workers at its Oakville Assembly plant, near Toronto, Ford said today. Ford's original plan, as part of a $700 million Canadian ($563 million U.S.) investment in preparation for the 2015 Edge, called for 1,000 new jobs.
It's not like Ford is good and GM is bad, it's all about the type of products.
---
3rd Gear: Anyone Could Be The New Martin Winterkorn
While it's probably most enjoyable to be CEO of a beloved car brand that chugs along every year without major issues... I'm not sure any of those exist anymore.
If you can't have a cushy life, at least have an important one and be CEO of a giant car conglomerate like Volkswagen AG. And who is the new boss going to be? Current chief Martin Winterkorn ain't saying.
Mr. Winterkorn, who is due to retire next year, said his decision to recruit two top executives from rival car makers last year has kicked off a debate at the company about who would succeed him.

"There are many here who could do just as good a job," he said in an unusually candid interview to be published in the German news magazine Stern.
Could it be Andreas Renschler? What about Rupert Stadler? Jason Torchinsky? There are a lot of options.
---
4th Gear: The Fallout From The Botched Porsche/VW Takeover Continues
Once upon a time Porsche was going to takeover Volkswagen. It almost worked until everyone realized what was going on and the value of Volkswagen – which Porsche owned most (but not enough) of – increased dramatically, which resulted in all sorts of chaos but basically Volkswagen was then in a position to save Porsche and absorb it into VW.
It's a great story and the fallout continues as a bunch of hedge funds are trying to get money out of Porsche but... as Reuters reports that probably isn't going to happen.
"On balance it's our view that we consider the lawsuit, or the appeal, to be unpromising for several reasons," Gerhard Ruf, judge at the higher regional court in Stuttgart, said on Thursday ahead of a hearing of the case.
Sucks to be you. Also, anyone else enjoy the coincidence that a judge named Ruf says it ain't going to happen?
---
5th Gear: Volvo Continues To Pick Itself Off The Floor
The slow turnaround of Volvo under the ownership of Chinese carmaker Geely is finally starting to show signs of happening as Volvo saw earnings up 17% and revenues up 6.3%
Sales this year may reach as many as 500,000 cars, a gain of more than 7 percent, Samuelsson said. Profitability will also increase in the second half of the year as the company finishes the investment phase of the production overhaul and starts to see the impact of revenue from the XC90, he said. "Within the next four years, we'll replace all our models, everything will be renewed," said Samuelsson, whose company also makes the S60 sedan and V60 cross country wagon. "We're in the largest investment phase in the history of the company."
It's all up from here.
---
Reverse: We Should Bring That Back
On this day in 2007, in an effort to raise awareness of environmental issues, the Honda Formula One (F1) team unveils its Earth Car, a race car emblazoned with a large image of the planet instead of the typical advertising and sponsorship logos featured on most F1 vehicles.
[HISTORY]
---
Neutral: What Does Gen Z Know Or Want?
Anyone here in Gen Z? Anyone know anyone in Gen Z? What do they really want? Also, wouldn't it be great if Gen Z loved the Nissan Z? Just saying.
Photo Credit: Getty Images