With Memorial Day in the past, some were hoping gas prices would drop. They haven't. What's going on?
Average gas prices in the U.S. peaked last July at a price of $4.12 per gallon before starting a rapid descent. Bad economic news and high unemployment timed out with the normal season decline and prices plummeted. Between mid-September 2008 and and the end of December prices dropped more than $2.00 to a low of $1.61 per gallon. Prices have slowly climbed, as indicated in this chart from GasBuddy, until this month.
Since the beginning of May, prices have started their seasonal rise reaching $2.45 per gallon this week. Compared to the last few months it's been a quick climb and, despite hopes to the contrary, it has yet to stop. Why are prices rising?
When determining the average price at the pump you've got both current supply-and-demand and projected supply-and-demand to contend with. What frustrates most people is when the current supply/demand ratio favors the buyer, as it does now, and the price continues to go up. This is primarily to due to the projected supply-and-demand.
G/O Media may get a commission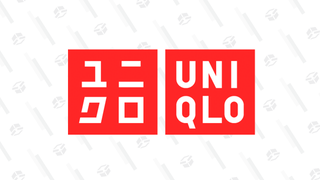 Year-round basics
Uniqlo Summer Sale
There's lots of oil out there now and demand, though it will likely increase as we approach the peak of summer and the economy slowly improves, is low relative to the supply. But oil suppliers, specifically OPEC countries, will continue to keep production and delivery of oil low until they reach the point they want. OPEC says they're hoping for crude oil to hit $75 to $80 a barrel, up from the current price of around $66 a barrel.
Because of the uncertainty, price trends on a day-to-day basis remain in flux. The lowest gas price by city, according to GasBuddy, is Tuscon, Arizona at $2.16 per gallon, and that price is down $0.027 from yesterday. But of the ten cities with the lowest gas prices, seven stayed at the same price or increased their price. On a state-by-state basis, gas prices remain highest in Hawaii ($2.69 per gallon) and lowest in South Carolina ($2.28 per gallon).
Ten Lowest Average Gas Prices by City
1. Tuscon, AZ $2.163
2. Houston, TX $2.264
3. Salt Lake CIty, UT $2.272
4. Columbia, SC $2.274
5. Corpus Christi, TX $2.276
6. San Antonio, TX $2.277
7. Birmingham, AL $2.286
8. Atlanta, GA $2.299
9. Virginia Beach, VA $2.300
10. New Orleans, LA $2.301
Overall, it looks as though gas prices will continue to generally trend upwards this summer unless we're overwhelmed with bad economic news, supply magically increases or demand drops dramatically. If there's good news on the horizon it's that few analysts believe we're going to be able to reach crude oil prices of $145 a barrel anytime soon, meaning $4.00 a gallon gas may also be far away.
Photo Credit: JEWEL SAMAD/AFP/Getty Images