Good morning! Welcome to The Morning Shift, your roundup of the auto news you crave, all in one place every weekday morning. Here are the important stories you need to know.
1st Gear: Gas Prices Are Tumbling
The national average is currently $2.23 per gallon, with prices that have dropped for 30 days straight across the U.S.
This average is down 53 cents from this time last year, and according to AAA, this is the longest streak of falling prices since August to September 2015. It estimates that about 25 percent of gas stations across the nation, which is about 25,000 stations, are selling gas at under $2 per gallon.
The average American household spent about $1,120 less on gas last year than in 2014, Bankrate tells us. And it doesn't look like the prices going to stop there:
AAA says while we may see seasonal ups and downs, gas prices nationwide are unlikely to push above $3 during 2016.
G/O Media may get a commission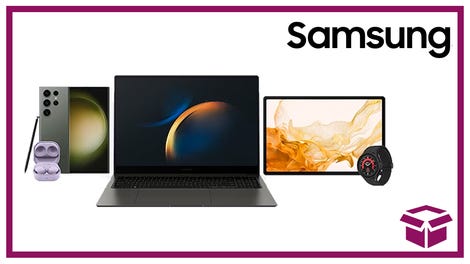 24 hour deals
Discover Samsung - Daily Deal
The falling gas prices are attributed to the spiraling crude oil prices, an increase to domestic oil production and a lack of major disasters (so oil rigs aren't destroyed).
2nd Gear: South Korea Might Suspend VW Sales
In response to those dirty, cheating Volkswagens, the South Korean environment ministry said that it will decide whether to suspend the sales of the 27 VW/Audi/Bentley models that are currently offered there.
VW sales already haven't been doing well in the South Korean market (which is a big one), according to Reuters:
Volkswagen alone saw South Korean sales slump 33 percent to 12,463 vehicles in the first half of this year from a year earlier, after the firm admitted in the United States to using software to falsify emissions tests on some diesel cars, spurring legal action in the United States, Germany, South Korea and elsewhere.

The ministry is due to hold a hearing on July 22, with a decision expected after that.
A stop-sale isn't a surprise, considering we saw it here when news of the scandal first broke. Should the South Korean ministry decide to move forward with its plans, it will only join the many other countries that have already issued stop-sales on VW diesel models.
3rd Gear: Daimler Is Surprised By Its Own Profits
Looks like the good people of the earth are buying up Daimler vans and buses. Daimler's adjusted earnings (before interest and taxes) rose 5.6 percent to 3.9 billion euros, which was "significantly" higher than analyst expectations, says Bloomberg.
Earnings dropped at trucks and the Mercedes-Benz cars, however. But, with the unveiling of the new E-Class in March, the company hopes to keep Mercedes sales strong and ahead of rivals like BMW AG and Audi as it has been through June.
Yet, the earnings don't reflect all. As Bloomberg points out:
The result excludes almost 500 million euros in Takata Corp. air-bag recalls as well as 400 million euros for legal costs that Daimler didn't explain.
The "legal costs" include a lawsuit in the U.S. that claims that the company's BlueTec diesel cars emit higher nitrogen oxide levels than what is legally permissible.
4th Gear: There's Another Self-Driving-Electric-Car Hopeful
Future Mobility Corp, a four month-old start up, wants to eventually sell several hundred thousand self-driving, electric and Chinese-built cars globally by 2020. The startup, backed by internet giant Tencent Holdings Ltd., is aiming to compete with the likes of Audi AG, BMW AG and Mercedes-Benz. It is yet another company joining the fray of Chinese car makers in the luxury market.
In addition to Tencent, Future Mobility is also backed by Foxconn Technology Group, which makes iPads, iPods and iPhones for Apple (who is working on its own self-driving car.)
The company's chief executive, Carsten Breitfeld, told the Wall Street Journal that the company will "soon complete its first round of fundraising," and that
Our target is to create the first Chinese brand which is premium and internationally successful.
We'll see how far these guys get. I'm a believer only when a car surpasses the vaporware stage.
5th Gear: Most Small Crossovers Are Crap At Lighting Up The Road Ahead
As if being blamed as some of the most vanilla vehicles money can buy isn't enough, it seems that most small crossovers can't even sufficiently light up the road while driving in the dark.
Based on a new set of evaluations, the Insurance Institute for Highway Safety (IIHS) is unsatisfied with the current scope of small crossover headlights. From Automotive News:
The best-available headlights on 12 of 21 small crossover models tested by the IIHS received the insurer-funded group's worst possible rating of "poor" in its second batch of headlight evaluations. In fact, not one of the 47 headlight combinations offered on the models received the top IIHS rating of "good."
That doesn't sound good at all. "Manufacturers aren't paying enough attention to the actual on-road performance of this basic equipment," said the IIHS in a statement. "We're optimistic that improvements will come quickly now that we've given automakers something to strive for."
Only four models were giving an "acceptable" rating. They are the 2017 Ford Escape, 2016 Hyundai Tucson, 2016 Honda CR-V and 2016 Mazda CX-3.
Everyone else: it's time to step it up.
Reverse: First Dymaxion Car Produced
The first three-wheeled, multi-directional Dymaxion car–designed by the architect, engineer and philosopher Buckminster Fuller–is manufactured in Bridgeport, Connecticut, on this day in 1933.
Neutral: Cheap gas isn't the best news for the likes of electric vehicle companies like Tesla. Part of what drove people to EVs in the first place was the high price of gas. So if gas is cheap now, and stays cheap for a while, do you think it will affect EV sales?