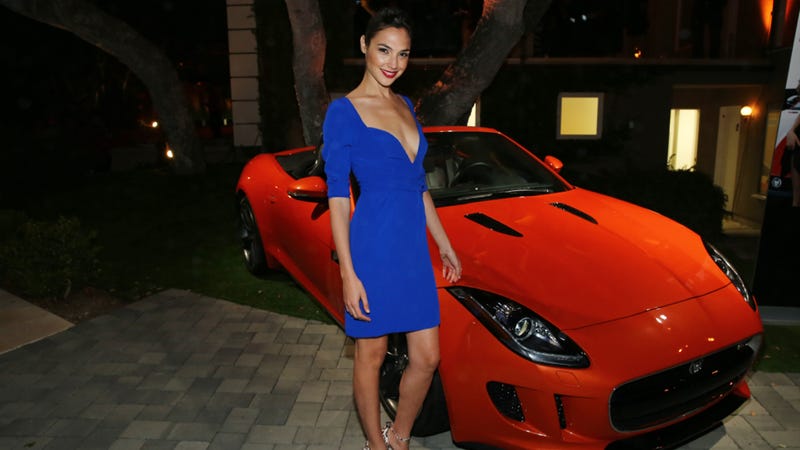 Welcome to Midnight Oil, where we keep you awake with pornographic images of cars that are sure to haunt your dreams.
So I've been traveling a lot lately, and Midnight Oil has suffered. I'm here to make it up to you.
Here's Gal Gadot and the Jaguar F-Type:
Here she is with the XJR:
And here's the F-Type at the Woodward Dream Cruise:
You're welcome. Enjoy your weekend.