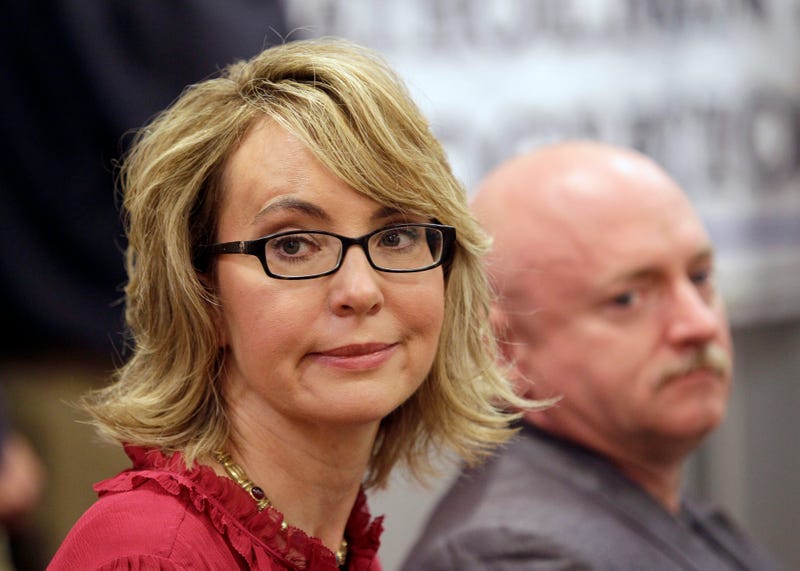 Three years ago last month, Arizona Rep. Gabrielle Giffords was shot in the head during a mass shooting in Tuscon that left six others dead. Giffords' recovery since then has been arduous, with the now-former politician having to undergo several procedures and re-learn basic skills — including driving, which she did for the first time since the incident this week.
Giffords, a noted motorcycle enthusiast, took to Austin's Circuit of the Americas in an Audi (can anyone identify which one?) to get her bearings back behind the wheel with her husband, Mark. Last month, she went skydiving on the anniversary of the shooting. She posted a short video to her Facebook page:
Driving at CoTA was a bit like racing my motorcycle back in Arizona—but this time, it was just me, Mark and the pavement. I feel honored to have taken this important step on one of the finest tracks in the world. And while I may not be Mario Andretti, I think I handled the road pretty well. I hope you enjoy seeing this special moment!
Kudos to Giffords and we here at Jalopnik wish her the best in her recovery — and welcome any motorcycle videos when she's ready.