Racing has never been a cheap endeavor, and that goes for the venues that host racing as well. One day a race track can be home to cars thundering down the asphalt before thousands of cheering fans, only to turn into an abandoned, weedy eyesore when their fortunes change for the worse. These are the stories of some of America's ghost tracks.

If you have ever stepped inside one of the poor venues that met this fate, you'll know it's a pretty somber experience. You see the potential, you see what could have been, and, most importantly, you can almost feel the roar of a crowd that once was—likely, never to return.

In closing out our Halloween festivities at Jalopnik (Note: After the recent World Space Week, it's been decided that "Spacelopnik" flows off of the tongue a whole lot better than "Hallolopnik"), we're highlighting one ghost track from each region of the U.S. that's still around to echo its story.
The ones that have been totally demolished, like the old Riverside International Raceway in California, are equally as important, but it's a bit harder to sense that eerie feeling of the past when a track is already gone.
The West: Altamont Motorsports Park in Tracy, California

Compared to other short tracks across the nation, Altamont Motorsports Park has a bit more grim (and sometimes homicidal) history. It is Halloween, but this a bit more eerie than any kid dressed up in a ghoul costume.
G/O Media may get a commission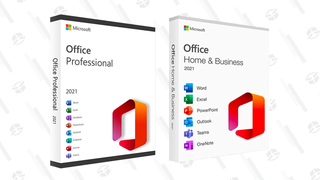 89% off
Microsoft Office Professional 2021 Lifetime License
Before we get to the darker parts of Altamont's history, let's just take a second to assess its current condition. Photos of this racetrack during its day look all too similar to many short tracks I've visited in my time covering racing, which triggered the epiphany that even the seemingly most booming speedways—from short tracks to large circuits—can face an untimely closure.
In December of 1969, just three years after the speedway opened, it managed to host a free Rolling Stones concert. Sounds all well and good, right?
Wrong. Instead, it turned into one of the most famous debacles in rock 'n' roll history.
The Stones wanted the Altamont Speedway Free Festival to essentially be Woodstock on the West Coast, bringing several other popular bands from the '60s to California to play at Altamont with them.
For whatever reason, the band's management hired the Hells Angels biker gang to enforce security. Why they didn't immediately realize that was a terrible idea is unknown, but they would soon find out the hard way.
From the start, the day was pretty much a disaster. Mick Jagger took a punch to the face, and four fans died during the event—one of the Hells Angels stabbed a fan trying to rush the stage, another fan drowned in an irrigation canal, and a hit-and-run car accident killed two more. Overall, it was a mess that got its own documentary, Gimme Shelter (fitting title), in 1970.
For a more detailed account of the festival, here's a good read for you.
As for the racing at Altamont, it never really worked either. The half-mile oval track had both an interior fourth-mile oval configuration and 1.1-mile road course, and it looked pretty promising on the surface—to many unsuccessful owners.
Built right in the middle of a wind corridor and next to a local sulfur-filled well, the gusts got stronger and colder as nights of racing went on and the bad smell wasn't far off. Investors kept coming in with ambitions of turning the place around after others failed, but new facility names and new owners weren't enough to save the place.
A few quotes from San Francisco Chronicle tell the story of Altamont best:
"I've never seen anything like it," [former NASCAR executive] Ken Clapp said. He's run some 4,150 single-day shows at 18 race tracks. He was Altamont's promoter for a brief time in 1973.

"It was always something. Grass fires, traffic jams, power failures were imminent. The losses were huge. For every home run, there were 99 failures. I can easily count $12 million that's been lost there and I think it's probably a bigger number than that."

Yet, new owners keep diving in, convinced they can be the ones to turn the track around. The track has burned through nine ownership groups in all. The original owner sold it after three years.
The track closed down for the sixth and final (and least, for now) time following a final race season that ended in October 2008, and weeds are the only thing left sitting in the grandstands. Heck, horses even graze around the place.
It's one of those sights that makes you realize the mortality of our beloved speedways, but also question whether a silent death is sometimes for the better—for this track, that is.

The Northeast: Bridgehampton Race Circuit in Sag Harbor, New York
This track isn't a total ghost town. In fact, a majority of the race circuit became golf-course grounds after its demolition just before the turn of the century. And while the land was repurposed, a bit of the original Bridgehampton racing glory is still around—a couple of folks at Opposite Lock tracked it down, and the main straightaway for the racetrack now acts as the road to the clubhouse.

Running its inaugural race in 1957, the 2.86-mile Bridgehampton Race Circuit closed in 1998 in preparation for its demolition. In 1999 The New York Times reported a last-ditch movement by racing enthusiasts and environmentalists to preserve the racetrack, arguing that fertilization of a future golf course could contaminate the aquifer residing underneath the land that supplied Long Island's drinking water at the time.
Competition at Bridgehampton began before construction of the 13-turn course, with locals beginning to race on the streets in around 1915. Injuries sustained by drivers and spectators led to the need for a track, which opened about 40 years later and hosted the likes of Mario Andretti, A. J. Foyt and Richard Petty.
But the tale we know all too well, similar to problems Mazda Raceway Laguna Seca currently faces, occurred at Bridgehampton too—people living around the track couldn't stand the sound, and noise ordinances marked some of the first steps on the road to the track's demolition. The track hung on for about 20 years after the initial whispers about its impending fate, but site owner Robert Rubin eventually got all of the details worked out in order to make rumors of that demise a reality.
As mentioned earlier, some intrepid Opponauts took a day trip out to the remains of the track and compiled it all together. Check out the post here if you're interested (and you should be, because it's full of modern-day photos that could make anyone nostalgic for this track's glory days).

The Midwest: Meadowdale International Raceway in Carpentersville, Illinois
The trajectory of Meadowdale International Raceway is unlike most other ghost tracks you hear about in this country. A ghost of racing history it may be, but it's not totally abandoned—the track regularly hosts racing enthusiasts and hikers. Yes, hikers.

Meadowdale opened in 1958 and only operated as a racetrack for 10 years, but most of the original asphalt is still around today. Unlike most ghost tracks, Meadowdale is still pretty intact because volunteers help keep weeds from taking over the speedway grounds. People still visit the speedway for hiking trips (hiking not advised at tracks that actually still have cars race on them) and historical visits, with much of the history maintained by Meadowdale International Raceways Preservation Association.
The track was a 3.27-mile road course in its day, with places on the schedules of the United States Auto Club, ARCA Racing Series and Sports Car Club of America during its few years as racing grounds. No real activity occurred on the property until 2009, when the preservation association began its efforts nearly four decades after the track's closure. A local man named Phil Aleol even wrote a book about the circuit and its history a couple of years later, publishing The Midwest Motorsport Legend - Meadowdale Raceways in 2011.
Even though it's never fun to see a track out of operation as far as racing is concerned, at least Meadowdale isn't technically in ruins and people can still go appreciate it—whether for the scenic hikes or the racing history.
(Note: There's also a Facebook photo album documenting a lap around the track by foot from several years ago, and the scenery is actually very pretty.)
The Southeast: North Wilkesboro Speedway in North Wilkesboro, North Carolina
Of all of the ghost tracks in this country, North Wilkesboro Speedway likely takes the cake for most melancholy.
While the other regions featured tracks with slightly less fame than this one, North Wilkesboro can't be ignored when discussing lost tracks in the area commonly known as NASCAR central — North Carolina.
NASCAR featured North Wilkesboro on its schedule from 1949 to 1996, with Jeff Gordon winning the series' last trip to the track that September. Once the track ownership changed hands, Bob Bahre and Bruton Smith handed the speedway's two dates on the schedule to the other facilities they owned—the spring stop went to Texas Motor Speedway while New Hampshire Motor Speedway claimed the fall date.
The track saw a brief revival in 2010, closing the next year after Save The Speedway (an organization supporting a reopening of North Wilkesboro) reported that a group made substantial investments into updating the speedway during its short-lived resurgence.
Those updates made the speedway look slightly less abandoned in the drone flyover video above, but photos from Seph Lawless' book about the speedway show enough track despair to make even the most passive motorsports fan wonder where the time (and the race cars) went.
The Southwest: Texas World Speedway in College Station, Texas
Texas World Speedway is near and dear to my heart since I grew up with it just a few minutes down the road from my house, so it deserves its own story (full of photos and the like). It'll be coming to you all in the near future, so be on the lookout.
For those familiar with the story and curious as to what's going on locally, TWS is still around. Delays in the planned housing development have allowed the track to stay open awhile longer, and we're all breathing a sigh of relief at the moment.
We also want to hear your favorite tracks that have turned into ghost tracks (or were destroyed completely at some point). We might even do a follow-up post about it, so let us in on some of your best stories and photos in the comments section.
---
Photo credit: Shutterstock, Getty Images/Jim Cooper, AP Photo, Alanis King/Jalopnik

Contact the author at alanis.king@jalopnik.com.