Welcome to 60-0, our new end-of-day roundup post you can find every weekday at 5:00 PM (starting Monday... today we were running a bit late). It'll lasso up all the fast-moving auto stories from around the Internets and drag 'em to a screeching halt right here in one easy-to-find post. Nevermind those other car sites — we've got everything you need right here.
---
60 MPH: Happy days are here again! Honda's announced they're jump-starting development of the NSX supercar. Whatever it takes to bring the HSV-010 prototype to market, just make it happen. Please. With sugar on top. And peanut butter. Don't ask.
G/O Media may get a commission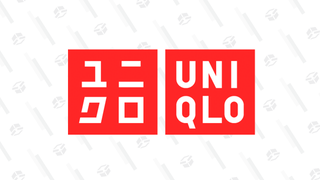 Year-round basics
Uniqlo Summer Sale
---
50 MPH: Lotus is working its ass off to get an Evora refresh finished because not only have sales been slightly anemic, but Dany Bahar needs to look like he's, you know, actually doing something over there other than showing off fat styling bucks and lifestyle menswear.
---
40 MPH: BMW's 6 Series Coupe's reportedly going to be unveiled at Auto Shanghai, bringing with it a whole heap of that lovely Coupe concept styling. And you know what that means. Right, it means the M6 can't be too far behind it. And you know what'll end up behind the M6? The Cadillac CTS-V Coupe and, like, every other saloon-sans-two-doors.
---
30 MPH: You know that LSA-powered Camaro Z28 getting unveiled at the Chicago Auto Show next week? The one that Motor Trend and Car and Driver's editors each tried to trade Chevy their left nut for so they could pop it on their covers? Yeah, it may not actually be called Z28. May the mullet be praised. And put in an extra prayer for an IROC-Z badge. You know, because it'd be ironically cool.
---
20 MPH: The VW group will be representing Deutschland hardcore at next month's Geneva Motor Show. We're hearing they'll be towing seven concept cars to the biggest show in all of Europe.
---
10 MPH: Speaking of Geneva unveils, let's go from concepts to reality. Hyundai dropped a new sneak peek of the interior of its upcoming i40 mid-size model with the release of the first image. The i40's scheduled to premiere at next month's Geneva Motor Show and will replace the older-generation Sonata in Europe. Our question is whether it'll be the Mondeo-killer Hyundai's hoping for. With an interior like that, it very well could be.
---
0 MPH: A golf clap to all of our loyal Jalopnik readers for putting up with the problems we've had this week with the rollout of our new site redesign. You are all champs in our book. As always, if the redesign is scaring you — use "Jalopnik Blog" format (the name's changing from "Classic" to "Blog" — there's even a handy Chrome bar button up on top of the page to toggle the two modes). Also, your feedback continues to be heard and implemented. Please continue sending in bugs either by email or on our bug report comment page — your feedback is being used. For example: Big thumbnails in the right sidebar! Opposite Lock is back and working (mostly)! So is the tips page (again, mostly)! We're even told comment editing will be back online by next week!