Fox Sports is the broadcast partner for the 24 Hours of Le Mans in the USA. Now, Le Mans isn't the most popular thing in the USA, but you'd expect that they'd still dedicate coverage to it in an easy to decipher way that could breed more viewers, right? Not even close. It's like they're actively trying to make people not watch.
Here's the TV schedule that was released for the event:
- FOX Sports GO (Saturday, June 13 at 8:30 a.m. to Sunday, June 14 at 9:30 a.m.)
- Saturday, June 13 (8:30 a.m. to 12 p.m., FOX Sports 2)
- Saturday, June 13 (7 p.m. to 8 p.m., FOX Sports 1)
- Saturday, June 13 (11 p.m. to 12:30 a.m., FOX Sports 2)
- Sunday, June 14 (3:30 a.m. to 7:30 a.m., FOX Sports 1)
- Sunday, June 14 (7:30 a.m. to 9 a.m., FOX Sports 2)
- Sunday, June 14 (9 a.m. to 9:30 a.m., FOX Sports 1)
The entirety of the race will be on Fox's app, Fox Sports Go. But if you'd rather not watch the race on a tiny screen, get ready to be confused. The longest continuous stretch on one channel is from 3:30 am to 7:30 am on Sunday morning on Fox Sports 1, prime watching time, for sure! But the other times are short stretches that are nearly insulting.
An hour on FS1 on Saturday evening? 30 minutes after the finish on Sunday morning? That's too kind. The constant channel switching won't keep viewers around. There's also the issue with showing so much of the race (like the start AND the finish) on Fox Sports 2.
G/O Media may get a commission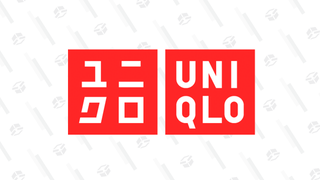 Year-round basics
Uniqlo Summer Sale
It's a channel that is in 45 million households, or 39 percent of those with a TV. That sounds like a lot, but Fox Sports 1 is in 85 million households.
After this, there'll be people saying ratings were down. No shit they're down. If you swap channels every couple of hours or go off TV for a seven hour stretch, you're going to keep losing viewers. Instead of actively trying to gain viewers for the coverage, it seems like Fox is trying to lose them so it can say that the ratings weren't what they need to continue broadcasting the race.
And then NBC Sports can step in, like they have with basically every motorsport, and try and fix the mess that Fox built.
---
Contact the author at travis@jalopnik.com.
Photo Credit: Mate Petrany