Four four four four four: I'm starting to get the idea that Ford likes the number four. Four-d is taking four cars to Le Mans, and as such, has added four drivers to their already insane lineup: IndyCar's Scott Dixon and Sébastien Bourdais, 2014 Le Mans winner Harry Tincknell, and Mustang racer Billy Johnson.
We've been following the development of the Ford GT closely because it's a car built for GTE-class domination first and foremost, and that kind of thing is right up our alley. So, it only makes sense that we're curious as to who will actually pilot the Ford Chip Ganassi Racing Team cars at the 24 Hours of Le Mans. Ford hopes to have a repeat of Le Mans success 50 years ago, where the original GT40 claimed a 1-2-3 podium lock-out finish.

What's great about the team's picks is that they are bringing over some fantastic talent that has shined in more regional series to the biggest race on the planet. We may know of Dixon or Bourdais in America, but IndyCar doesn't quite have the global reach of something like Le Mans. Johnson, too, gets the opportunity to move up from a lower-tier endurance series.

We're probably the most familar with Dixon and Bourdais, as they both compete in IndyCar. Bourdais and Dixon will both join the American Ford GT team for the 12 Hours of Sebring this weekend. Dixon, of course, is a four-time IndyCar series champion with the Chip Ganassi Racing IndyCar team.

G/O Media may get a commission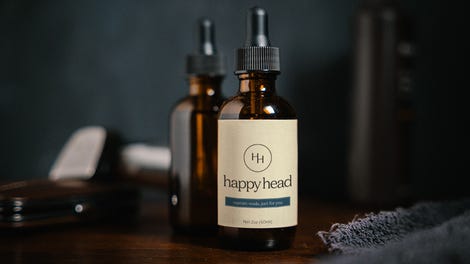 Bourdais was also involved in the car's testing and competed in the GT at the 24 Hours of Daytona this year. Bourdais was also born in Le Mans, France, and is no stranger to endurance racing, with ten prior 24 Hours of Le Mans attempts to his name.

Johnson is moving up from Ford's awesome Continental Tire Sports Car Challenge Mustang into one of the Le Mans seats. Thus, Johnson's already familiar with how things work with Ford and the marque's racing partners at Multimatic from racing their Mustang, which was even painted up like one of Ford's old GT40s. Bringing a successful driver up from CTSCC certainly worked out for Marc Miller and the Riley Motorsports Viper team that podiumed at the 24 Hours of Daytona this year, so it's good to see Johnson moving up, too.
Tincknell won Le Mans in an LMP2 in 2014 in his fourth ever sportscar race. He then went on to become a part of the ill-fated Nissan factory LMP1 effort, which only lasted for a year. So, this year, he'll join fellow ex-Nissan LMP1 driver Olivier Pla in piloting the Ford GT. Tincknell will spend more of his time with Ford's World Endurance Championship team, doing the first two races of the season at Silverstone and Spa-Francorchamps in the GT before competing at Le Mans.

After all is said and done, the four cars' driver lineups look like this:

(Only three drivers per car and not four? This is wrecking your pattern, Ford.)

As for the car itself, it's a good thing the GT program started racing months before Le Mans. They ran into several issues with the cars at the 24 Hours of Daytona, and fortunately, they still have several months to fix everything.
The Ford GTs run again this weekend at the 12 Hours of Sebring, where the great early season shakedown continues.

---
Contact the author at stef.schrader@jalopnik.com.