Ayrton Senna is widely considered the greatest Formula One driver to ever get behind the wheel. He was ruthless and faster than just about anyone.
Most elements of his life off the track were also squeeky clean. Senna was charitable and gave millions back to the people of Brazil. But then there is this little nugget that didn't feature highly: He had sex for the first time with a prostitute when he was 13-years old.
In 1990, Senna was at the height of his powers. He had just won his second Formula One World Championship and had successfully made himself McLaren's undisputed number one driver following Alain Prosts exit to Ferrari. Life was good.
That meant it was time for an interview with the Brazilian edition of Playboy, which has since been translated to English. Even though people say they "read Playboy for the interviews" as a joke, there are actually some really great interviews on the pages that aren't stuck together.
His 1990 interview started off with a lot of racing talk but soon devolved into sex... as you might expect from Playboy. Senna usually tried to keep his love life private from the public eye. He told Playboy the following:
When I meet a woman who stirs up my emotions then I live with her for myself, not for the public. I respect the one I love.
G/O Media may get a commission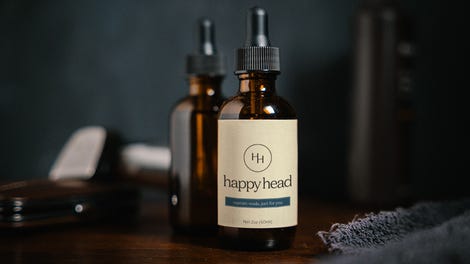 During his career Senna dated some of the most beautiful women in the world, like Xuxa, a children's TV show host in Brazil, but said he found that a hard relationship to keep anywhere near private.
But then Playboy went deeper, and found out a couple of interesting revelations. First, Senna and Nelson Piquet were embroiled in a feud regarding Senna's feelings on women. Piquet had insinuated that Senna was a homosexual, which didn't sit well with the World Champion.
The interview gets quite passionate, and Senna's language seemingly insinuates that he had a sexual relationship with Piquet's wife before they were married:
Playboy : You had a close relationship with Karherine, Piquet's current wife, before they got married, didn't you?
Senna : We didn't have a close relationship. But….. I knew her.
Playboy : What do you mean?
Senna (emotionally): I knew her as a woman, that's all. I knew her as a woman.
That would be enough reason for Piquet to have a bit of an off-track vendetta against Senna.
But the juiciest nugget of all? Senna lost his virginity when he 13 to a "large prostitute:"
Playboy: And what was your first time like?
Senna: The first time? I was 13. I remember together with one of my cousins, who was 20 at the time, we went to a club in downtown Sao Paulo. I was very small at the time so they didn't let me in. Then I was sitting at the entrance watching the people going in. Suddenly I saw that a big, I mean really big, woman goes in. Soon after that my cousin came out with this big woman on his side. So that's how it happened.
Playboy: Was she blonde or brunette?
Senna (with a big laugh): It isn't important.
Playboy: Why not?
Senna: Just because.
Playboy: Why are you so secretive?
Senna: She was blonde. And a prostitute. Later of course I realized that it had nothing to do with what is important but at the time it was good. At the age of 13 it's difficult for a boy to find a girlfriend with whom he can have a relationship. Those 15 year old girls who are already willing, are looking for 18 year old boys. So I had no choice.
Playboy: Just one more thing: did it happen there in the car?
Senna (laughing): No. In the woman's flat. It was organized very well.
This is interesting to hear, especially since Senna was a devout Christian who also says that he's heard God and had out of body experiences.
(Hat Tip to Steve!)
Photo Credit: Getty Images