In a bold move, Formula One has gotten straight to the cancer killing its appeal to fans and removed it before the season even starts. Starting this year, drivers will no longer be able to change their helmet designs mid-season. No longer will you, the fan, have to put up with drivers trying to express themselves.
According to AUTOSPORT, F1 grew concerned that fans didn't like it when drivers constantly changed their helmet designs. Sebastian Vettel, for example, has had around sixty different designs throughout his career.
"I'm deeply concerned that I can't tell Sebastian Vettel apart from his teammates who have less of a fondness for bass boat sparkles," said no one ever. "Also, how do I remove this bar of soap from my VCR? I tried recording the Puppy Bowl Nissan advert on it last month and now I'm hosed."
Although numerous spotters' guides and other visual references point to color-coded pieces on the cars as well as numbers that exist to tell one teammate from the other, it was the issue of driver helmet changes that really drove fans away from F1.
Like last year's rule that forces drivers to keep the same number for the entirety of their careers, Formula One is positioning this helmet design rule as a marketing move. Not only does the helmet rule make the series easier to follow by people who can't read numbers, but it prevents sponsors from having to tolerate the fact that they're backing a real person who only has one single design outlet to actually express themselves.
G/O Media may get a commission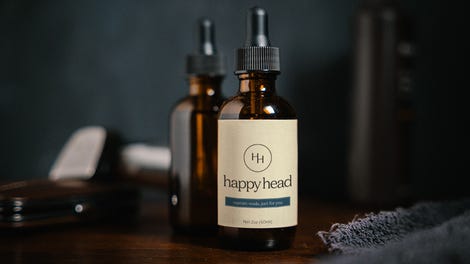 "I was extremely disappointed to learn that our driver wasn't a soulless automaton," said an imaginary sponsor who requested fake-anonymity. "If they're allowed to express themselves on a small, round piece of carbon and/or composite, what next? Saying embarrassing things to the media? Ending up on Jalopnik for eating ice cream and falling off a yacht? I just don't understand."
Drivers will now be barred from remembering fallen heroes, commemorating important races or wishing injured drivers well in their helmet designs. Formula One has decided once and for all that these troublesome expressions of emotion and creativity are not to be tolerated.
Teams, the FIA and Bernie Ecclestone decided that one single helmet design was enough for an entire season during a meeting of the F1 Commission in Geneva this week. This decision is set to be ratified by the World Motor Sport Council to be put into effect for 2015.
According to Sky Sports, the F1 Commission also tackled less important matters such as changes to the technical regulations for 2016. Proposals suggested 1,000-horsepower engines, wider tires and bodywork tweaks in order to make races more appealing to watch. Fans turned away by the lack of technical innovation compared to previous years as well as the look and sound of the current cars are not as important as made-up simpletons who still use a VCR and try to record races on a bar of soap.
Requests from smaller teams for cost-cutting measures were similarly dismissed. By trying to make Formula One work on a more realistic budget, F1 could not only only keep more teams in the sport, but also make it more feasible for new teams to join. This, too, was less important than the helmet change.
"I'm perfectly happy with the idea of the world championship being a slap-fight among the five well-funded members of the F1 Strategy Group," also said no one ever. "That's a perfectly reasonable way to determine the winner of the pinnacle of motorsport: with less competition. We don't even need Force India to stick around."
Sources told Sky Sports that the F1 Commission felt as if these other changes should not be "rushed unnecessarily." Waning fan interest and the looming cost crisis simply aren't urgent enough problems to handle at the moment, despite two teams going into administration before the end of last season.
However, the scourge of drivers changing their helmets every-so-often demanded immediate action, as hoardes of fans have been put off by this one worrysome outlet for driver expression. Good work, F1 Commission. Formula One is now saved.
Photo credit: Getty Images