If you truly enjoyed the 2018 season of Formula One, you're in luck, because 2019 started with more of the same. Mercedes is fast, but even faster this time. Ferrari is still screwing up a decent race with pants calls from the pit wall. Red Bull is happy to salvage a podium with Honda engines.
Most of this became clear on Friday night when I sat down to watch qualifying and Lewis Hamilton set an astonishing new track record on his way to pole, cleared his teammate by a tenth of a second, and everyone else by seven tenths. Mercedes is nearly a second clear of Ferrari at the start of the season. Great, that's another season of F1 that I don't have to care about.
The first race of the season has traditionally been a mixed bag where some teams make some setup mistakes and others fight above their weight class, but that doesn't appear to be the case this season. The cars that were strong last year are strong this year. Williams is the only team remarkably different this year compared to last, and they only managed to get worse.
It's time to face the fact that F1 provides an absolutely dismal display. I was ready to fall asleep before the first pit stops even came during the Australian Grand Prix. Valtteri Bottas got a better start away from the line, so he ended the race with the first win of the season, and grabbed the fastest lap of the race on the penultimate lap as well, giving him a strong 26 point foundation for the season.
I saw this joke a few times on Twitter after Lewis stomped all over qualifying. And while Lewis didn't win the Australian Grand Prix, I think I'll be the first to un-ironically say it. Lewis is better than Bottas, and shouldn't have any trouble beating him over the long game.
G/O Media may get a commission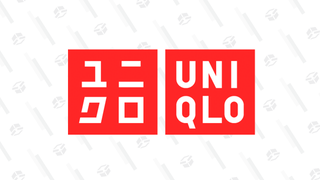 Year-round basics
Uniqlo Summer Sale
I haven't been properly invested in a season of F1 since 2012 when Fernando Alonso snatched defeat from the jaws of victory, losing by 3 points to Sebastian Vettel. It already feels like a guarantee that the 2019 F1 season will not be decided by 3 points. The last race isn't until December 1st, but I wouldn't be surprised to see the championship wrapped up by September.