There's a lot of design and engineering freedom in Formula One, making cash flow incredibly proportionate to performance. That leads to teams being almost in different zip codes from one another on track each race, and results being rather predictable. But it sounds like the new F1 bosses want to change that.

Former F1 tyrant and known businessperson Bernie Ecclestone got the boot from the series' top role shortly after Liberty Media bought it, and Chase Carey became CEO. Ecclestone, now 86, did a lot of great things for F1 decades ago, but his more recent contributions consisted of calling North America a shit hole, saying it would be a good idea to make fans think their favorite driver might be injured in a wreck, shunning the internet and spouting off sexist comments.
Thus, Liberty Media came in and immediately started making some changes to how F1 runs. A change the new bosses could eventually make is in how much teams spend, whether it be by standardizing components or some other avenue, to reel competition closer together.
It's easy to see on the track which teams have the most cash going into their race cars, since research, development and production in F1 has such a big impact on what happens. NBC Sports reported that the highest spending F1 team in 2013, Ferrari, poured $470 million into its program.
Motorsport.com reports that Ferrari's figure from last year was around $430 million, while smaller teams like Force India and Sauber ran on around $117 million and $123 million, respectively. It showed, too: Ferrari scored 398 points as a team, Force India scored 173, and Sauber scored... two.
G/O Media may get a commission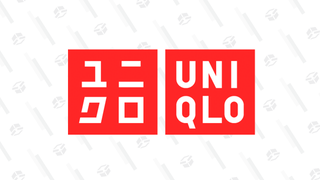 Year-round basics
Uniqlo Summer Sale
Here's what Carey told Motorsport.com about the potential routes F1 could go on standardizing costs:
McLaren executive director Zak Brown has backed a budget cap in the past, and also claimed "there are some that think we should standardise some parts".

Carey has now confirmed that standard parts is an option F1 has considered to cut costs, as he reiterated Liberty's sporting chief Ross Brawn's claim that technology should not be "dumbed down".

"There are many paths to get there, whether it's cost caps, or other ways to address key components of the car," said Carey.

"We're not looking to standardise the car – we think it is very important to continue to have a sport that is competition married to state of the art technologies. ..."
Carey told Motorsport.com he's "not looking to dumb the cars down," but he thinks the series could standardize different components to "improve the overall economics of the business" and the competition.
F1 bosses have had some preliminary meetings with teams about the idea of bringing their costs closer together, Carey told Motorsport.com. Here's what else he said:
"One of the challenges we have today is there are a handful of teams that clearly spend at a level that's much different from the others, and you can see the results on the track," said Carey.

"So if we can bring the costs into an area where they are more comparable – not equal – to each other, it can enhance competition and would make the economics of the business much better. ...

"It is certainly our goal to address those costs, and we think the sport will on many levels benefit from that."
Innovation is great and fun, but so is having an array of different winners throughout the race season. Good on F1 for trying to make that a reality.