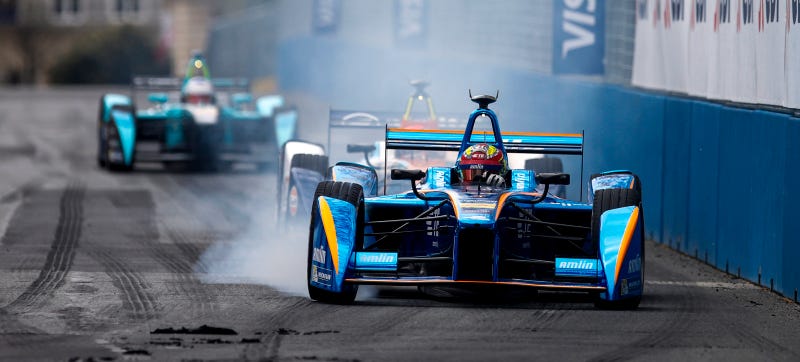 With the planned June 4 date coming up fast, Formula E had to cancel its Moscow date, shrinking the season down to ten rounds. The reason? Road closures, or more specifically, the inability to get them.
A Formula E press release confirmed the cancellation today:
Formula E has today confirmed that round nine of the FIA Formula E Championship will not take place in Moscow on June 4.

Together with the local authorities, Formula E has taken the decision not to race in the Russian capital due to recent and unforeseen circumstances related to road closures.

Moscow will not be replaced on the calendar, as series CEO Alejandro Agag explained that it is too short notice to line up anything else.

The Moscow e-Prix had been rumored to be in limbo since February, according to Current E due to logistical challenges, which is bizarre given that last year's Moscow race was added during the season and well liked by drivers.

Formula E's street circuits need one important thing, though: closed streets. Can't close the streets, can't have a race. It's bizarre for a series not to be able to line those up, but a serious deal breaker when they can't.
[H/T Ben]