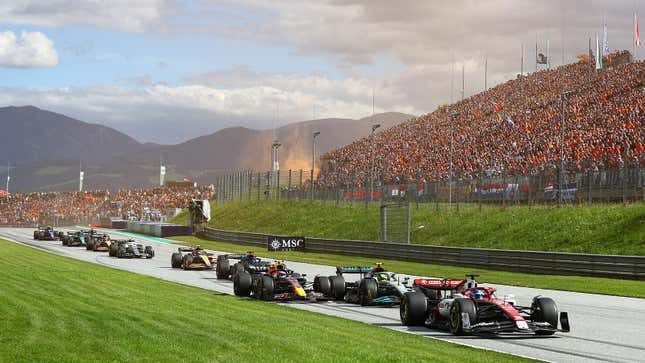 This past weekend's Austrian Grand Prix was marked by an alarming number of reports of misogynist, racist and anti-LGBTQ+ harassment. Teams, drivers and most importantly of all Formula 1 were all quick to decry the abuse, but this is a trend the sport will have to address resolutely, with more than words.

Broadway Star Wendell Pierce Is a True Formula 1 Fan
F1 issued the following statement on Sunday, before the race:
We have been made aware of reports that some fans have been subject to completely unacceptable comments by others at the event. We have raised this with the promoter and security and will be speaking to those who have reported these incidents and are taking this very seriously. This kind of behaviour is unacceptable and will not be tolerated and all fans should be treated with respect.
Some of those who attended the event shared their experiences on Reddit and Twitter throughout the weekend. The reports are harrowing, ranging from catcalling to racist and homophobic slurs, groping, and, in one instance, a woman who was exposed by a group of fans who told her "no [Lewis] Hamilton fan deserves any respect at all." My colleague Elizabeth Blackstock has featured more of the stories from the Red Bull Ring in her own coverage, as well as her personal experience as a spectator at the 2015 race.
Perhaps the firmest vocal condemnation of behavior from within F1 came courtesy of Mercedes team boss Toto Wolff, who addressed the harassers directly in an interview. Courtesy of The Race:
"If you are a real Formula 1 fan, whatever team, whatever driver, you can't be a racist and you can't be homophobic, you can't be sexist because you don't fit to F1, and we don't want you," Wolff said.

"On the other side, we need to be careful that there are a few drunk dumbasses out there that haven't comprehended how the world goes today, we shouldn't condemn the 99.9% of fans that come here.

"There is always going to be these idiots around, I hope we provided a good show for the rest.

"You need to report them [the perpetrators] to the security if you can and [they should] read my sentence – 'we don't want you, f*** off'."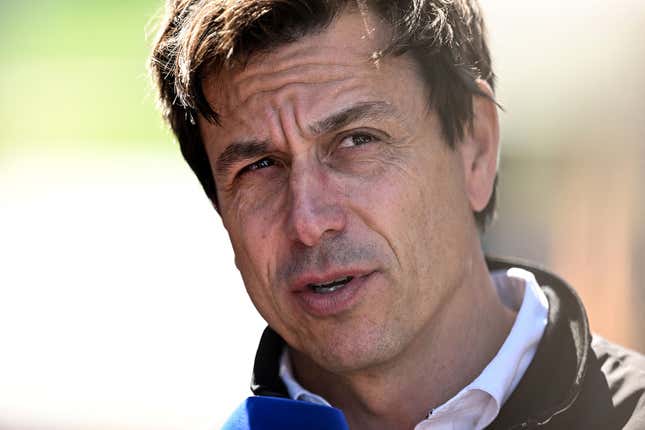 Some teams — Mercedes included, as well as Aston Martin and McLaren — invited some of the victims of harassment to their facilities in the aftermath. Aston driver Sebastian Vettel added that abusive attendees should be "banned from racing events for their lives" — consequences some soccer teams have had had to enforce in Europe, with a concerning degree of frequency.

Lewis Hamilton noted cheers when he crashed out in Q3 during Friday qualifying before Saturday's sprint; fans at the previous British Grand Prix repeatedly booed his rival, reigning world champion Max Verstappen. Verstappen denounced the behavior in Austria, one of his "home" grands prix, telling media "I shouldn't even need to say this, I think this should be a general understanding that these things shouldn't happen." He also suggested more stringent limits on alcohol served to attendees could help, while noting that alcohol consumption was not an excuse for such actions.
Although F1 was relatively quick to recognize the issue and stated it's in talks with the race promoter and security team to ensure it never happens again, what made these reports particularly worrying was that officials offered little advice to victims as to where to go or who to call in the moment — and this, it bears repeating, is not a new problem at the Red Bull Ring.
Fans and influencers on social media did what they could to spread information of first-aid centers and group chats to support each other, but F1 needs to move swiftly to institute measures to protect anyone that feels unsafe at the very next race — not months from now, and not in 2023. Perhaps a hotline, as GridClique's Sarah Levenson mentioned. Actual consequences for those that feel emboldened to torment other racegoers would probably go a long way, too.