Remember a year ago when a video emerged of former Uber CEO Travis Kalanick berating a driver? When Kalanick learned the clip had been published online, he "...literally got down on his hands and knees and began squirming on the floor." That's just one of a litany of anecdotes strung together in a stirring feature on Kalanick's rise-and-fall, published Thursday by Bloomberg.
A quick refresher: Last February, an UberBlack driver named Fawzi Kamel picked up Kalanick for a ride that quickly deteriorated into a heated argument over fares for Uber drivers. Before leaving the car, Kalanick told Kamel, "Some people don't like to take responsibility for their own shit! They blame everything in their life on somebody else!"
This, of course, didn't go over well with Uber employees or the general public, and as Bloomberg now recounts, Kalanick immediately realized he had screwed up. Compounding the situation was that it came about as he was in a meeting with Uber executives to discuss the problematic results of a survey about Kalanick.
An executive in the room went to take a call, came back, and asked Kalanick to join her outside in the hallway, Bloomberg reports. They gathered around and watched the video, and then:
As the clip ended, the three stood in stunned silence. Kalanick seemed to understand that his behavior required some form of contrition. According to a person who was there, he literally got down on his hands and knees and began squirming on the floor. "This is bad," he muttered. "I'm terrible."
G/O Media may get a commission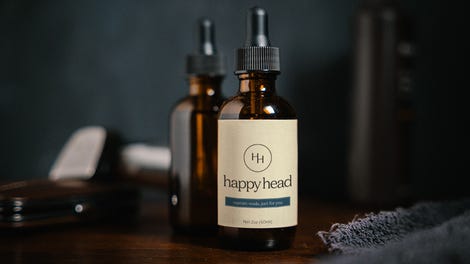 Bloomberg's cover illustration for the story seems to capture this moment:
The story paints, as Bloomberg's head shrewdly puts it, a weird and dark tale for Kalanick, who's going to remain in the limelight for at least the next several weeks, as Uber heads to trial with Google's self-driving car unit Waymo over claims it's using stolen self-driving car technology. (Uber denies the claims.)
In the end, I imagine Kalanick's going to be fine, and, if he wants it, he'll have plenty of time to stew on his tenure at the ride-hailing company: this month, the former CEO reportedly sold one-third of his Uber stock. His earnings? $1.4 billion.