Former Formula One test driver Susie Wolff is now in charge of her own race team in one of the world's major all-electric racing series, Formula E, and plenty of other women are taking charge in their own respective disciplines. Here are some of the great things women in motorsports are up to lately.
Other than a few big names, women in motorsports often don't get as much widespread, regular media coverage as they deserve. We hope this series of posts helps change that, even just a little.
Susie Wolff Becomes Formula E Team Principal
The Venturi Formula E team, which will have former F1 driver Felipe Massa in one of its cars next season, has a new leader: former F1 test driver Susie Wolff, who will take over as the team's principal in the all-electric series immediately.
Wolff, who became the first woman to participate in an F1 race weekend in 22 years when she drove during the 2014 British Grand Prix race weekend, became the new Venturi boss just over a couple of weeks ahead of the season-ending New York City race. The team is seventh of 10 overall in the Formula E team standings this season.
Wolff said Formula E is perfect for her move into team management because it's full of potential and "enjoying an exciting phase of expansion," according to a Formula E press release. She's not kidding about that last part, since it feels like every manufacturer and all of their sister companies are heading that way.
G/O Media may get a commission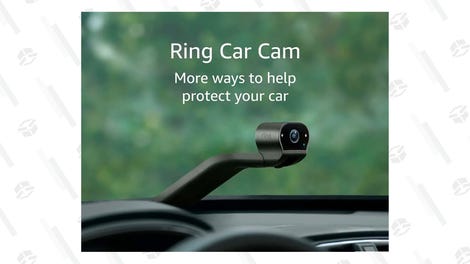 The CEO of the Venturi team, Gildo Pastor, said Wolff's "energy and expertise" will help the team grow and that her experience will "lead the Venturi Formula E Team to the top." We wouldn't bet against that one.
---
Australia's First Female Professional Drag-Racing Champion

While Courtney Force is putting an absolute beatdown on the NHRA Funny Car field halfway through the season, Kelly Bettes became the first woman to win a professional drag-racing title in Australia earlier this month. Bettes, 33, won the 400 Thunder Top Fuel Championship, and did so in the semifinal round of the season finale when she beat the series' reigning champion.
Bettes didn't win the event itself since she had some early issues in the final round, but still didn't "even know what to say" about the championship, according to the 400 Thunder website:
"... I'm blown away, we're just all stoked," she said.

"Those guys (Rapisarda Autosport International) had an awesome event. Unfortunately we went into some pretty serious tyre shake in the final and I tried to give it a pedal, but Damien [Harris] was just gone. But we are stoked with our results."

The championship was the first for team owner Phil Lamattina since his own 2014 national title win. The Victorian carrot farmer said the 400 Thunder trophy was the reward for taking a chance on Bettes, a former Australian Modified and Junior Dragster champion.

"We took a chance on a young lady and she has paid us back in spades," he said. "She has taught me so much this year. The Rapisarda team pushed us to the limit and that is what it is all about."
Oh, and this was Bettes' rookie season, too.
---
Venturini Motorsports Will Field Three Women In Chicago ARCA Race

The Venturini Motorsports team has been around for almost 60 years and is a big name in the ARCA Racing Series, which will soon be a step on the NASCAR development ladder slotting in not far under NASCAR's top three national series. This week at Chicagoland Speedway in Joliet, Illinois, the team will field three women for the ARCA race.
Those three women are Toni Breidinger, Leilani Münter and Natalie Decker, who, as a rookie this year, won the pole at the series' Daytona International Speedway season opener and has a best finish of fifth in 10 races so far this season. Decker is 20 years old, and she's currently seventh in the ARCA points standings. Münter has two top-10 finishes in ARCA this season, and Breidinger, 18, made her ARCA debut two races ago with a top-10 finish.
Venturini Motorsports calls this "the first time in the modern era of stock car racing that one team has entered three female drivers in a single event," and the team will race in Chicago on Thursday night. Female tire changer Breanna O'Leary is also a Venturini Motorsports crew member, and ESPN reports that she'll be on Breidinger's car in Chicago.
---
Breanna O'Leary Pits Her First NASCAR Cup Series Car As A Tire Changer

A few weeks ago at Michigan International Speedway, tire changer Breanna O'Leary did pit stops during a race in the Monster Energy NASCAR Cup Series for the No. 51 car of B.J. McLeod. It was O'Leary's first time on a Cup Series car, and it made her the fifth woman from the NASCAR Drive for Diversity program to pit a car at NASCAR's top level.
O'Leary's been training as a pit-crew member for less than two years, with ESPN reporting that she started in September 2016 after playing softball for Alcorn State University in Mississippi. She jumps around from crew to crew right now, in NASCAR's Camping World Truck Series, ARCA and elsewhere.
Venturini Motorsports co-owner Cathy Venturini saw O'Leary pitting in the ARCA race at Daytona and got into contact with her booking agency Xcalibur Pit School, according to ESPN:
Venturini was impressed and told the Xcalibur representative to make sure she was on one of her cars throughout the season.

"She does a great job. I am so proud of her. She has determination and drive," said Venturini, the crew chief and front tire changer on her husband Bill's ARCA entry from 1985 through 1987 when the team had an all-female crew and won the 1987 ARCA championship.

"She has a lot of odds against her because of her size [5-foot-2], but you don't have to be big to change a tire. She has hand-eye coordination; she has gun [air wrench] speed, so there is no reason for her not to be doing what she's doing. [...]"
In the Michigan Cup race, O'Leary told ESPN that "everything went right that day" and that she "didn't leave the track disappointed."
---
Keep those names in mind, since it definitely won't be the last time you hear about them.
Know of women doing newsworthy things in the car or motorsports industry lately? Don't let the news cycle pass them up. Reach out to alanis.king@jalopnik.com or @alanisnking and fill us in.