Welcome to Forgotten Cars, where we highlight fascinating cars and engines that are obscure, unrecognized and lost to the passage of time.
Even if you're not a diehard Honda person, you probably are at least a little familiar with their family of engines. You likely know the legendary B-series four-cylinder motors from the Civic and Integra, or its replacement, the K-series, or even the F-series from the S2000 and other cars.
But unless you owned a very particular Acura in the 1990s, work at a Honda repair shop, or are some kind of hardcore Honda fan, you may not know about the G-series. That was their family of not-very-well-known five-cylinder engines.
Wait, Honda made a five-cylinder engine? They did for a few years. Coming in either the 2.0-liter G20A or 2.5-liter G25A, the motor only saw duty on a handful of sedans in the 80s and 90s, during that era when Japan was flush with cash and car companies were diversifying their lineups like there was no tomorrow.
G/O Media may get a commission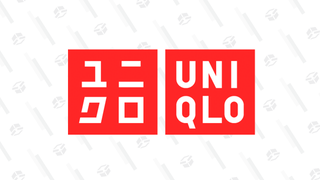 Year-round basics
Uniqlo Summer Sale
The 2.5-liter G made it stateside in the form of the Acura Vigor beginning in 1992. The little-remembered sedan was Acura's fourth car, slotting in between the bottom-level Integra and the top-level Legend in both size and cylinders. (Way up top was the NSX, which no one has forgotten about.)
What can you really say about the Vigor? It's pretty standard fare Acura from that era: It handled well for a front-driver, it came with a stick, it was classy in kind of a boring way, but it didn't really look all that different from an Accord. Other somewhat interesting features included frameless door windows. I always thought it looked like the car you beat up in the Final Fight bonus stage.
But the Vigor's engine was certainly on the unique side. The idea behind five-cylinder engines is that they combine the power of a six with the fuel economy of a four. It doesn't always work out that way, and sometimes, the reverse ends up being true.
The G was a 20-valve, fuel-injected SOHC engine with an aluminum block and head. If you wanted VTEC, you had to look elsewhere. But it produced decent enough horsepower numbers for its day — 176 horsepower at 6,300 RPM and 170 ft-lbs of torque at 3,900 RPM. Perhaps the most interesting thing about the motor, besides its oddball cylinder count, was the fact that it was longitudinally mounted as if it were powering a rear-wheel-drive car. (The Acura Legend's V6 was positioned the same way, too.) Mounted far back, it gave the car nearly 50/50 weight distribution.
Why did Honda use a five-cylinder motor? They argued in their commercials and promotional videos that their five was smoother than a four and lighter and supposedly more efficient than a six. Regardless of its quirky Audi- or Volvo-ish engine, the Vigor wasn't a hit for Acura. Reviewers at the time dinged its uninspiring styling (the Los Angeles Times said you ran the risk of losing it in a parking lot), poor rear seat room, and the fact that it was within $3,500 of the roomier, more powerful, better Legend.
The Vigor was never a car that really stood out in any way, and after only three years, it was dumped in favor of the TL, which was bigger but equally boring. I'm no fan of Acura's alphanumeric names, but Vigor wasn't all that great either. It sounds like something Buick would try and push on people in retirement homes. The TL also had the five-banger.
But the time the second-generation TL was rolled out in 1998, the G engine was gone, never to be seen again. And it was the last time Honda would experiment with a five-cylinder motor. Why didn't they continue it? I'd love to know that myself, but the fact that it was never a major hit for them probably has something to do with it. It may not be the most exciting Forgotten Car of all time, but it's an interesting relic from when Honda was much more apt to take risks with their cars than they are these days.
If any of you have experience with five-cylinder Acuras, feel free to weigh in.
Photos credit aperture_lag, Honda