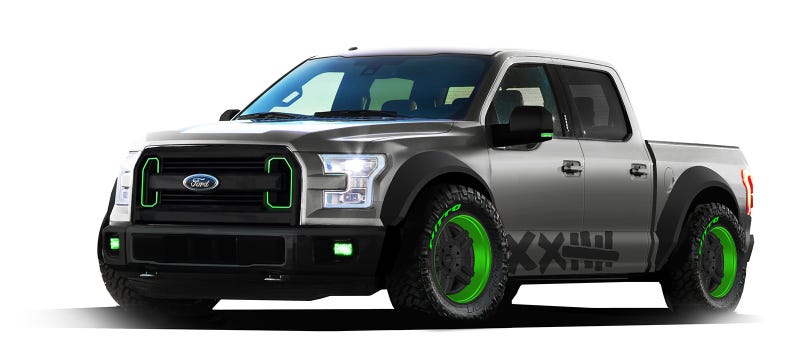 Truck Yeah
The trucks are good!
Ford got their Formula Drift dude Vaughn Gittin Jr. to step away from a Mustang for five minutes and help design a custom 2015 Ford F-150 and not only is it not terrible, it actually looks kind of perfect.
Here's how Jr describes the thing.
I love trucks,
ok, yes, I'm with you here
and to build one that has daily on-
mm hmm
and off-road capabilities,
ok yes
as well as drifting
now I am quite intrigued
and jumping capabilities is something I have always wanted to do.
alright, yes I am going to say that a jumping drifting lightweight five seater truck is definitely something I would like to jump and drift and own forever.
This thing has air ride, custom Kibbetech suspension, and 12 inches of suspension travel from King shocks. Much of the work seemed to be done by Kibbetech and this LA body shop.
I never thought I'd want a SEMA truck, but here I am and the want is strong.